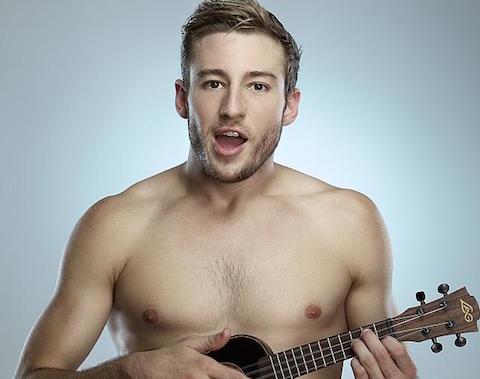 Diver Matthew Mitcham may not have been the first openly gay Australian to make a splash at the Olympics (that honor would go to fellow diver Matthew Helm), but that didn't stop him from making quite an impression at the 2008 Olympic games in Beijing.
Not only did he capture a gold medal in the 10 m platform dive, but he captured the media spotlight with his talent, charm and proud membership of the LGBT community. (OK, his good looks didn't hurt.)
Mitcham initially came out in an interview with the Sydney Morning Herald. He described the experience to Australia's gay magazine SX: "It's not really a big deal. It's not like I'm a different person. It's not like I was straight before. So nothing really has changed….I came out years ago. All that happened recently was that I was doing an interview with the Herald and there was a pretty innocuous question, 'Who do I live with?' and I just said 'my partner Lachlan'. And the journalist was really excited – she thought it was absolutely wonderful!" 
His performance at the games launched his career, earning him awards, endorsement deals and even his own postage stamp. He remained an outspoken advocate for out athletes, including comments on gay soccer stars and Russia's treatment of members of the LGBT community ahead of the Sochi games. Mitcham isn't afraid to embrace the opportunity to be a role model for other out athletes.
"I certainly don't see it as a burden. I never did, especially with how much attention the LGBT [lesbian, gay, bisexual and transgender] cause has been getting lately with marriage equality … and with how few openly gay sports stars there are around at the moment. I don't mind attention being put on it," he told the Sydney Morning Herald. "Ideally I would like one day for sexuality to be as unimportant and uninteresting as hair colour, or eye colour or even just gender in general. One day it will get to that. But until it is easy for sports people to come out without fear of persecution or fear of lost sponsorship income and stuff like that, or fear of being comfortable in the team environment, I don't mind attention being brought to my sexuality in the hope that it might make other people feel more comfortable … in being comfortable enough about who they are in their sporting environment."
See more of our favorite clips of Matthew, AFTER THE JUMP …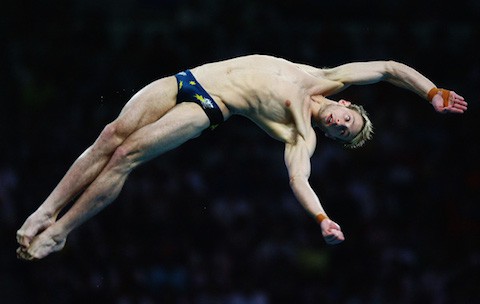 Mitcham's big moment came in 2008. After going into the final round of dives in second place against China's Zhou Luxin, Mitcham's third dive earned four perfect 10s from the judges and a score of 112.10, the highest score for a single dive in Olympic history. His gold medal victory was Australia's first in diving since 1924. He described the experience of being one of few out athletes at the games in a press conference: "I was actually very surprised I was the only 'out' male at the Olympic Games. It's a little bit sad I think, because statistically there should be a lot more but, you know what, it's each to one's own. I'm not going to pressure anybody else to come out of the closet because it's their own choice. But I'm proud to be there, proud to be that one, that lots of other people can look up to." (See the dive here.)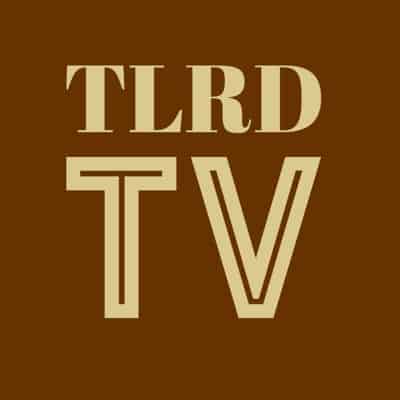 Following his medal-winning performance in Beijing, Mitcham returned to even more accolades.
He was named Australia's 2008 Sports Performer of the Year
. He
described the feeling
of winning "I think the last thing I said onstage there was, 'Oh my God, I'm a homo and I just won the sports award.' People just pissed themselves and thought it was hilarious." In 2008,
he also won the Don Award
(given to someone whose athletic achievement inspired the people of Australia) at the Sport Australia Hall of Fame.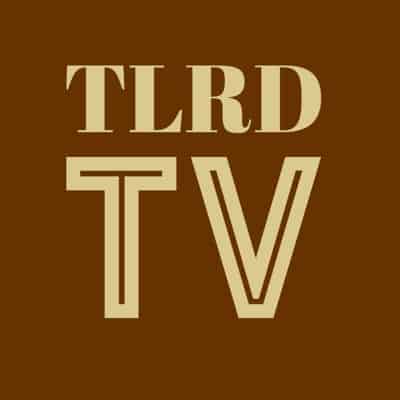 In 2012, Mitcham
released a memoir
at the age of 25. The "warts-and-all" story includes Mitcham's struggles with depression and
battle with crystal meth
addiction. "… taking it was something I did … to take my mind off things that were upsetting me – to make me feel better about myself."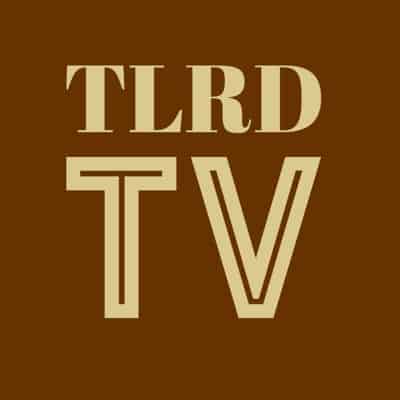 Part of Mitcham's appeal is his adorably charming personality. You can see his winning smile as he
pals around with vlogger Davey Wavey
, above. Additionally, Matthew's got his own YouTube channel where he regales viewers with performances of his ukulele, like
this cover
of the B-52s' "Rome."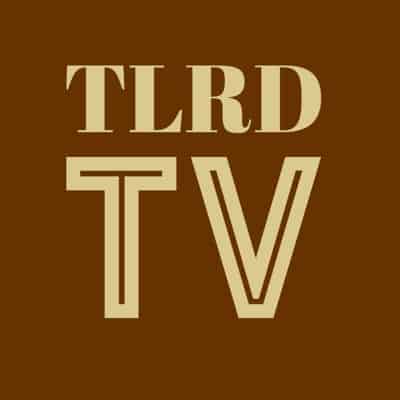 Adding another hyphen to Mitcham's résumé, the diver-slash-author-slash-vlogger is also a cabaret performer. Last year, he combined his ukulele stylings with his life story into a stage show, sharing the same name as his memoir,
Twists and Turns
.
Are you a fan of Matthew Mitcham?