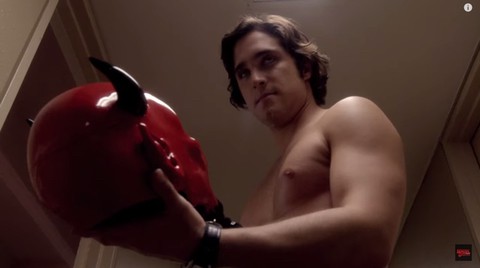 The first full trailer for Scream Queens, Ryan Murphy's latest foray into TV-land, is here and promises to be just as campy and ghoulish as you might hope.
According to Murphy, the series "opens in a flashback to 1995 at the sorority where something horrible happens. It's a mystery that goes unsolved. Flash forward 20 years to today, and it looks like someone is out for revenge." The show stars Emma Roberts, Jamie Lee Curtis, Lea Michele, Abigail Breslin, and Keke Palmer. Ariana Grande and Nick Jonas will guest-star in recurring roles. 
The show hits airwaves on FOX this fall. 
Watch the trailer and hold on to someone tight, AFTER THE JUMP…