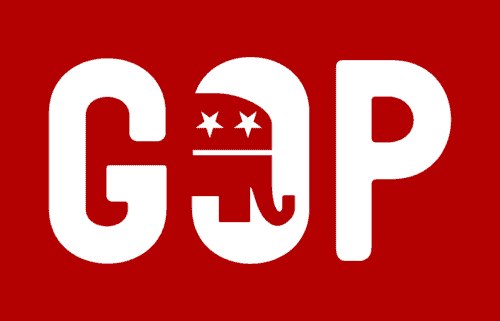 An interesting tidbit of news out of CNN today: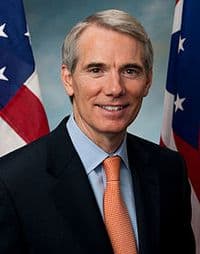 Whatever the Supreme Court decides, social conservatives active in the Republican Party are vowing to leave tough language opposing same-sex marriage in the GOP's 2016 platform.
But a group of establishment GOP leaders wants to drop the language, believing it hurts the party with young people and some other voters.
And CNN is told they hope Sen. Rob Portman of Ohio will take a lead role in reshaping the platform.
Watch CNN's John King discuss Portman's possible 2016 role, AFTER THE JUMP…
Portman, you'll likely recall, became the first sitting GOP senator to back same-sex marriage. That was back in March 2013. Since then Sens. Lisa Murkowski, Susan Collins, and Mark Kirk, as well as a handful of GOP House members, have joined the growing ranks. 
Wrote Portman in an op-ed for The Columbia Dispatch shortly after his announcement: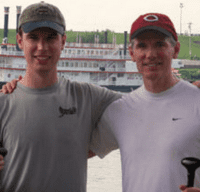 Two years ago, my son Will, then a college freshman, told my wife, Jane, and me that he is gay. He said he'd known for some time, and that his sexual orientation wasn't something he chose; it was simply a part of who he is. Jane and I were proud of him for his honesty and courage. We were surprised to learn he is gay but knew he was still the same person he'd always been. The only difference was that now we had a more complete picture of the son we love.
At the time, my position on marriage for same-sex couples was rooted in my faith tradition that marriage is a sacred bond between a man and a woman. Knowing that my son is gay prompted me to consider the issue from another perspective: that of a dad who wants all three of his kids to lead happy, meaningful lives with the people they love, a blessing Jane and I have shared for 26 years.
The Republican Party's current platform, last updated in 2012, has this to say on the issue of marriage:
The institution of marriage is the foundation of civil society. Its success as an institution will determine our success as a nation. It has been proven by both experience and endless social science studies that traditional marriage is best for children. Children raised in intact married families are more likely to attend college, are physically and emotionally healthier, are less likely to use drugs or alcohol, engage in crime, or get pregnant outside of marriage. The success of marriage directly impacts the economic well-being of individuals. Furthermore, the future of marriage affects freedom. The lack of family formation not only leads to more government costs, but also to more government control over the lives of its citizens in all aspects. We recognize and honor the courageous efforts of those who bear the many burdens of parenting alone, even as we believe that marriage, the union of one man and one woman must be upheld as the national standard, a goal to stand for, encourage, and promote through laws governing marriage. We embrace the principle that all Americans should be treated with respect and dignity.
Of the six declared GOP 2016 candidates for president, four (Ben Carson, Ted Cruz, Mike Huckabee, and Marco Rubio) are completely opposed to marriage equality. Carly Fiorina has remained vague on the issue saying recently that the debate over same-sex marriage "is an important conversation that is going on in homes, churches, and communities across the country. I think that the worst thing the Supreme Court can do right now is shortcut this conversation."
Rand Paul, meanwhile, remains "offended" by same-sex marriage but says he's open to gay couples signing marriage "contracts" just as long as religion isn't involved.