Irish photographer Colin Phelan has exposed the absolute ridiculousness of the Iona Institute's arguments against marriage equality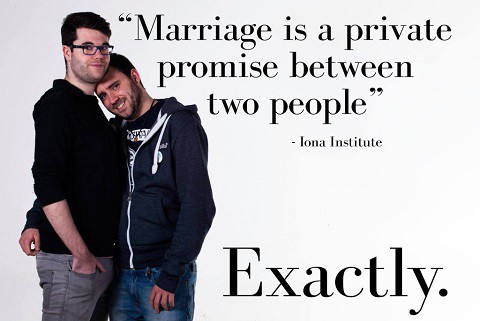 Images via Facebook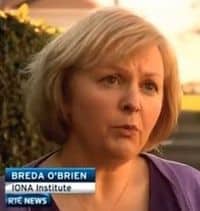 With Ireland's referendum on same-sex marriage getting closer and the anti-gay hatred spread by Catholic organizations increasing by the day, photographer Colin Phelan has exposed the absolute ridiculousness of the Iona Institute's arguments against marriage equality.
Phelan took photos with same-sex couples and paired them with quotes from the Iona Institute. The results? Just fantastic.
Iona is a particularly shady and unpleasant fake institute header by David Quinn and embarrassing mouthpiece Breda O'Brien (right).  Last year, Iona successfully sued national broadcaster RTE after Rory O'Neill / Panti Bliss suggested that they and others could well be homophobes.
Watch a report on O'Neill's comments, AFTER THE JUMP…