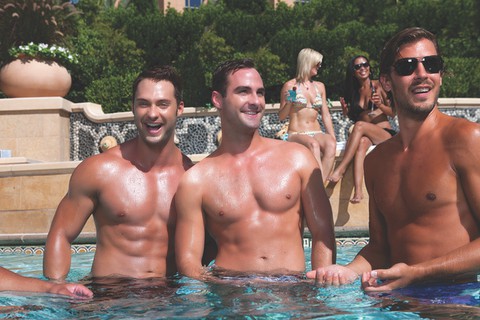 With Memorial Day now in the rearview mirror, you may be suffering from an acute case of summeritis, itching to get away and let loose. While we'll have to wait for the solstice on June 21 to officially cannonball into summer, there is another season that's already underway, one you may have been waiting all year for: Vegas Season.
Las Vegas has long been known as one of the top destinations for LGBT travelers. And Vegas Season is all about celebrating the LGBT community and giving visitors exactly what they want: great weather, good times and no rules. And you have the entire summer to celebrate in unrestrained style. This season Vegas is offering enough activities to keep any LGBT Vegas-goer busy all summer long.
Check out some of Vegas Season's hottest dates — sure to tempt you, below…
Mandalay Bay Beach Concert Series
With 11 lush tropical acres, a sand-and-surf beach, lazy river, four pools including a wave pool capable of six foot waves, the Beach at Mandalay Bay (favorited by Towleroad readers as the most beautiful pool) is unlike anything else you'll experience in Las Vegas. Making this space even more unique is the beachfront Mandalay Bay Stage which rises over the resort's wave pool and lets concert-goers bring blankets, sit on the beach, wade into the surf, or rent a relaxing beach bungalow or villa for a more exclusive concert experience.
Here are some highlights: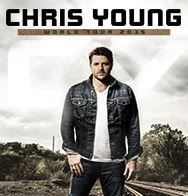 Chris Young will be hitting Mandalay Bay on June 6. This Grammy-nominated vocalist is also frequently declared one of country music's sexiest men by People and Country Weekly magazines. So get ready to say, howdy. Next up in the concert series is 311, who will be treating the crowd to 311's hits, classics and rarities on over Independence Day weekend on July 3 and 4. And Grammy winner winner, humanitarian, singer, songwriter and producer Ziggy Marley rounds out the Mandalay's season on July 31. After seeing him on the Mandalay stage, you're sure to be feeling "Wild and Free."
The Cosmopolitan of Las Vegas Boulevard Pool Concerts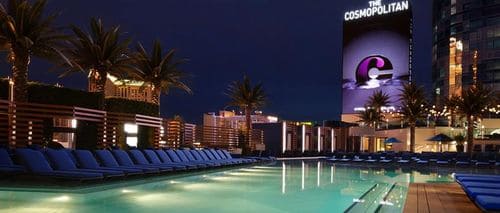 The Cosmopolitan (another Towleroad reader favorite) features three distinct pool experiences unique to Las Vegas including their famed Boulevard Pool complete with a stage where unconventional artists and the biggest names in music perform live concerts.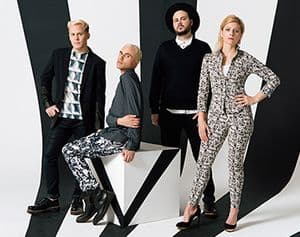 First up this Vegas Season, Southern stud Billy Currington will bring his handsome assets and country swagger to The Cosmopolitan as he performs songs from his fifth studio album, We Are Tonight, on May 29. Out and proud Mormon pop star Tyler Glenn will take The Cosmopolitan stage along with his Neon Trees bandmates and indie pop-rock singer-songwriter Alex Winston come June 12, dishing out the sleek, modern alternative brand of pop the band is known for. Following them will be the Barenaked Ladies with the Violent Femmes and Collin Hay on July 18. The BNL will be performing tracks from their latest album, Grinning Streak while the Violent Femmes will cover classics like "Blister in the Sun" as well as songs from their new EP, Happy New Year. The Cosmopolitan's summer concert series will conclude with Slightly Stoopid on August 14, bringing the band's unique fusion of folk, rock, reggae, blues, hip-hop, funk, metal and punk to the Boulevard Pool.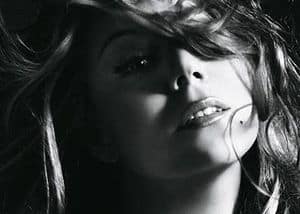 Mariah Carey, The Residency at Caesars Palace
Mariah Carey, the best-selling female artist of all time, arrived at her new home, The Colosseum at Caesars Palace in Las Vegas on April 27, marking the official start of her Las Vegas residency. With 18 Billboard Hot 100 #1 singles (17 self-penned), more than any solo artist in history, Mariah's Vegas headlining residency, titled "MARIAH #1 TO INFINITY," will be a career-spanning chronological celebration of her #1 hits. To mark her arrival, Mariah rolled into town with a parade of 18 mobile billboards, each representing one of her inimitable #1 hits. Expect similar showmanship when Mariah hits The Colosseum stage.
Upcoming show dates are July 8, 11, 12, 15, 18, 19, 22, 25, 26.
Insomniac Electric Daisy Carnival 2015, 6/19-6/21
Electric Daisy Carnival, produced by Insomniac Events, is one of the biggest music festivals in the United States. Each year, this celebration of electronic dance music reaches new heights with state-of-the-art lighting design, large-scale art installations, interactive circus and theatrical performances, and unparalleled audience participation.
Out gay rock icon Melissa Etheridge is bringing her show-stopping style and a collection of brand new songs to Las Vegas this summer. Fresh off her new album, "This Is M.E.," the Oscar and Grammy Award-winner is hitting the road with new hits as well as some of her best known songs including "Come to My Window," "I'm the Only One" and "I Want to Come Over."
Eddie Izzard, 6/12-6/13
Making a stop in Las Vegas during his Force Majeure World Tour, renowned comedian Eddie Izzard will be performing for a limited, two-night engagement. Izzard began his latest tour in March of 2013 and by its completion will have performed in more than 25 countries on five continents–and in three languages! Perhaps best known for Dressed to Kill and his appearances in Ocean's Twelve and Ocean's Thirteen, Izzard's unique, tangential, absurd and surreal brand of comedy cracks up audiences everywhere he goes.
Aretha Franklin, 8/14
The Queen of Soul and the No. 1 vocalist of all time according to Rolling Stone, Ms. Aretha Franklin will be performing at The Colosseum at Caesars Palace for one night only this summer. Franklin recently released a new album, Aretha Franklin Sings the Great Diva Classics. Among the songs included are Adele's "Rolling in the Deep" (with a bridge from the Motown classic "Ain't No Mountain High Enough") as well as a mash-up of "I Will Survive," Destiny's Child's "Survivor" and "I'm Every Woman." Fans will be pleased to know Aretha will sing these and other hits when she hits the strip in August.
D-list diva Kathy Griffin is bringing her notorious brand of barbed comedy to The Venetian Las Vegas just in time for 4th of July and, as always, her show promises to be a no-holds-barred takedown of anyone and anything in the news and on our minds today. Lovers of sarcasm, truth-telling, political criticism and outspoken humor are sure to be rolling in the aisles.
Kelly Clarkson, 8/15
The Grammy-award-winning Kelly Clarkson is back on tour this summer with her latest album, Piece by Piece, featuring fresh hits like "Heartbeat Song" and "Invincible", a brash empowerment anthem that is signature Kelly Clarkson. Performing at Mandalay Bay, the original American Idol will also be joined by the aca-awesome Pentatonix who are known for their stylish and inventive covers of pop hits as well as their own original songs.
Known as the official women's events of Las Vegas Pride, this jam-packed weekend celebrates the feminine art of being sinful. Excess, indulgence and debauchery reign supreme here, with devotion to pleasure being de rigueur and un-lady-like behavior highly encouraged. Day parties, nightclub parties, pop stars, singers, dancers, performers, DJ's, comedians, show girls, poker tournaments & a parade (just to name a few) combine to provide an "L"GBT experience like no other.
Held each year at the Clark County Amphitheater's beautiful outdoor main stage, Las Vegas Pride offers an expansive food court, convenient drink stations with hot bartenders from local LGBT bars and more than 100 exhibitors on site. The Pride also has family friendly offerings, with a Family Activity Zone filled with fun activities for parents and children 12 and under.x
Gay Days Las Vegas, 9/8 – 9/14
In its 4th year, Gay Days Las Vegas 2015 will include a travel-retail expo, pool parties, and other events all around town. In case that isn't alluring enough, a portion of the proceeds from Gay Days benefits local non-profit organizations. Who said partying wasn't philanthropic?
Ricky Martin, 9/15
As part of his One World Tour, gay and latino pop icon Ricky Martin will perform at Las Vegas' Planet Hollywood this summer with songs off his brand new album A Quien Quiera Escucher (To Whomever Wants to Listen). The most personal and intimate album Martin's released to date, A Quien Quiera Escucher includes the song "Disparo al Corazón" ("Shot to the Heart"), the video for which has the Latin stud celebrating marriage equality and paying tribute to love in all its various forms.
It's only a little bit of what Vegas has in store for you. To find out more about celebrating Vegas Season and planning your get away, be sure to click HERE.