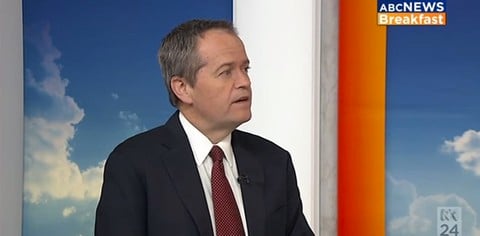 In the wake of Ireland's historic vote on marriage, pro-equality legislators in Australia are looking to capitalize on the momentum of last week's vote and push for civil rights advancements in their own country.
While Australian Prime Minister Tony Abbott is on record as being opposed to marriage equality, Leader of the Opposition Bill Shorten (Labor) and his deputy Tanya Plibersek will move next Monday to amend the marriage act on the books in Australia to extend rights to same-sex couples.
Meanwhile other parties have also introduced marriage equality legislation, though none have been considered by Parliament yet. The Sydney Morning Herald reports: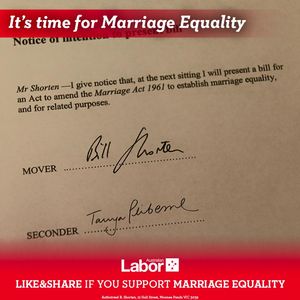 There is no shortage of same-sex marriage bills in Canberra.
The [Green Party's] Sarah Hanson-Young already has a bill introduced in the Senate. This week, she announced she would bring forward debate on it next month. And has scheduled a vote for November 12. 
Liberal Democrat David Leyonhjelm introduced his "freedom to marry" bill to the Senate late last year. He was going to kick off debate on the bill in March, but then postponed it when the Liberal Party ignored it in their party room meeting. 
Labor's proposed legislation looks like it could be considered as soon as August.
As for the chances of pro-same-sex marriage legislation passing?
In the House of Representatives, the latest estimate from Australian Marriage Equality is that support for same-sex marriage is about one vote shy of a majority.  In the Senate, there is estimated to be a majority of one. 
Watch a video of Shorten declaring he will introduce marriage equality legislation next week, AFTER THE JUMP…