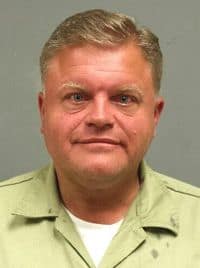 Rev. Boyd Watson Holder Jr, a Kingsport, Tennessee pastor, embezzled more than $60,000 from his church's coffers and put it to his own uses, said a Sullivan County grand jury last Wednesday after members of the pastor's congregation brought their concerns to police, the TimesNews reports.
They alleged that between $70,000 and $100,000 had been discovered missing from the church's bank account, believing that the discrepancies coincided with Holder's tenure.
Holder was reportedly the only person who could access the funds, according to a KPD incident report — and when questioned about the money by church members, responded, "It is none of your business."
Court documents show that Holder used some of the money on gay dating websites, one of which was Farmers Only, and the other Online Buddies (aka Manhunt).
The investigation has also exposed two additional police reports on Holder, one in which he was written up for being caught in a sex act with another man in a rear lot of a vacant building. The other details an assault on a man in Holder's church, in which Holder forcibly removed a man from a pew by the belt. No charges were filed.
Holder's Twitter profile says: "Father of two beautiful children and a wonderful wife, Sharon. We have the best Church Family!"
He was arrested last Thursday night at Victory Apostolic Church.