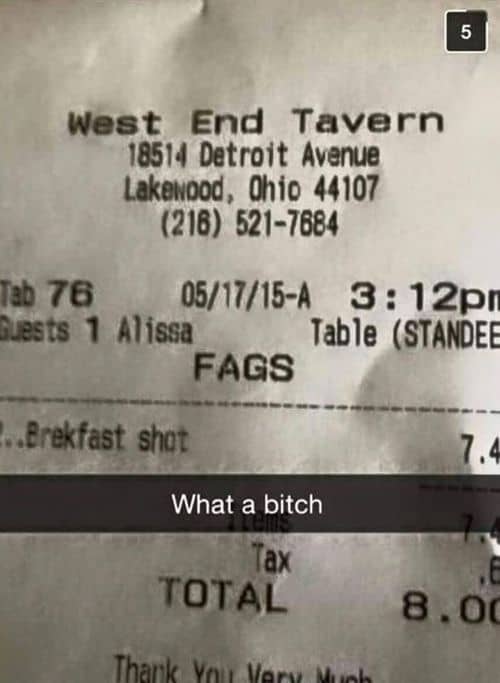 A receipt from the West End Tavern in Lakewood, Ohio is going viral on Facebook because Alissa Maugen (below), the bartender who issued it, replaced the name of the patron with the word "FAGS". The patron was a friend of hers, and posted the image to Facebook because he too, thought it was hilarious.
Maugen doesn't seem to think it's any big deal. Said Maugen to WSYX ABC 6: "I understand it's a very sensitive thing but it wasn't meant to be offensive toward anybody."
The bar has not commented on the incident, though the receipt has been posted to its Facebook page numerous times by irate users.
Watch a report from WSYX, AFTER THE JUMP…