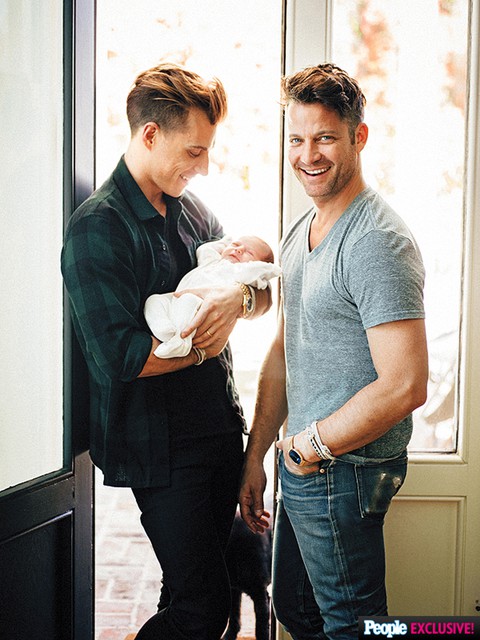 Über design couple Nate Berkus and Jeremiah Brent recently shared that they have become proud parents, welcoming a daughter, Poppy, into their lives on March 23. The couple married last May at the New York Public Library.
"I've always wanted to be a parent," Berkus, 43, tells PEOPLE exclusively. "I had hoped that I would have this chance, but I didn't want to do it on my own."
"Until recently, we didn't think it was possible," says Brent, 30. "But we're fortunate to be legally married and things just fell into place. We're really thankful."
On March 23, the couple welcomed daughter Poppy Brent-Berkus. Surrounded by the surrogate's family and their own, "everybody was hand in hand" for the birth, recalls Brent.
"Surrogacy can be about science, it can be about money, or it can be about intention," adds Berkus. "We were really lucky to have everybody that was involved in allowing us to have our daughter be excited for us."
Check out more snaps of little Poppy, AFTER THE JUMP…
(Above photo via People / Cal Bingham)