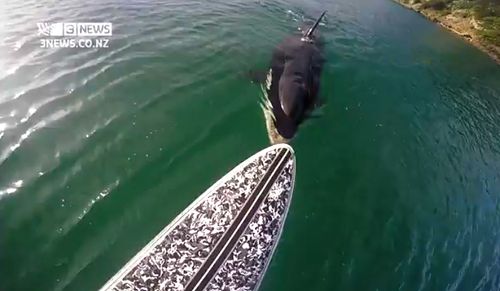 Luke Reilly, a 27-year-old paddle boarder from New Zealand, had an extremely close encounter with a curious and playful orca on Monday, and captured it on his GoPro, 3News reports.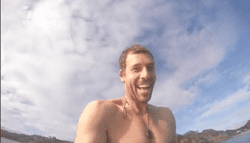 Reilly went into the water after hearing someone had seen orcas and shortly thereafter found himself being checked out by one, which even grabbed the back of his board for a moment.
Said Reilly:
"I grabbed [my GoPro] thinking something might happen. I didn't think I'd get anything. Then this one bee-lined it for me. He popped up about 10cm away from the back of my board. I was a bit nervous thinking, 'what's this guy going to do?' Then he slowly crept up and grabbed the back of my board and I yelled, 'What are you doing!'"
Watch Reilly's incredible video, AFTER THE JUMP…