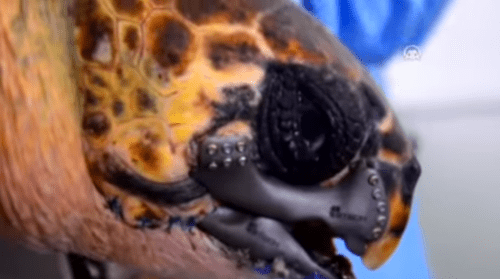 This sea turtle who had part of its beak torn off by a boat propeller might have been a goner if not for Turkish animal rescuers and some marvelous modern technology.
After finding the poor guy, rescuers decided to reach out to 3D printing company BTech Innovation and see if something could be done to help the wounded turtle recover and return to the ocean. 
3D Printing Industry reports: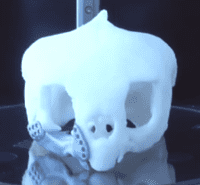 After receiving approval from the medical team, the resulting design was 3D printed in medical-grade titanium and airmailed to the surgical team. Soon an arduous surgery, closely watched by a large audience of physicians, led to the first successful implant of a 3D printed turtle jaw.
Presently receiving antibiotics, the sea turtle is recovering from surgery back at the rehab center, where the BTech team even got to see the implant attached to the moving jaw of their patient. Once their sea-faring friend is fully healed, the rehab team plans to release it back in the wild
See the incredible results, AFTER THE JUMP…