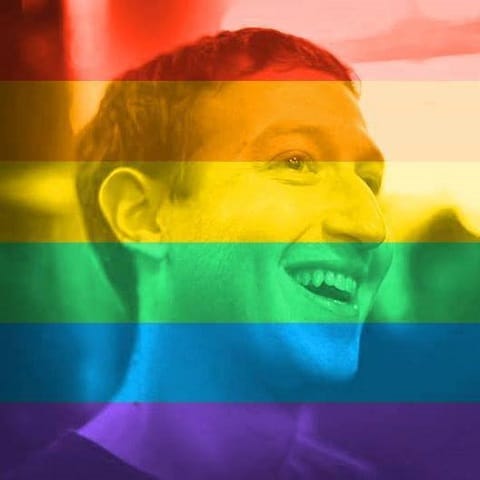 Following Friday's Supreme Court decision, over 26 million people on Facebook used the social media site's Pride filter to create a rainbow filtered version of their profile picture to "celebrate Pride."
Although Facebook spokesperson William Nevius has said that the social network's rainbow flag profile image campaign was "not an experiment or test," research suggests such campaigns could lead to a change in social attitudes.
Another spokesperson said:
"[The campaign] was not an experiment or test, but rather something that enables people to show their support of the LGBTQ community on Facebook. We aren't going to use this as a way to target ads and the point of this tool is not to get information about people."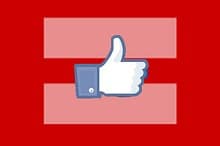 In an analysis of such campaigns, The Atlantic looked at one piece of research which examined the factors that contributed to a person changing his or her profile photo to the red 'equals' sign back in 2013.
That study found as more people changed their profiles, individuals who had seen their friends change their photos were more likely to do the same themselves. This led the researchers to speculate that the millions of changed profile images in March 2013 may have demonstrated to its users that the majority of Americans already supported gay marriage.
Additionally, Facebook data scientists have found that users were more likely to adopt the 2013 equal-sign icon if they saw multiple friends doing so. The more friends they saw, up to a point, the more likely they were to change. That social influence was more of a factor than religion, politics or age.
Writing in The New York Times, Caitlin Dewey agrees that although such campaigns are unlikely to change policy, they can change social attitudes towards an entire group of people. Dewey argues that unlike laws, such campaigns "simply tell you how your peers are behaving…they support marriage equality…why don't you?"
However, people tend to be persuaded by such campaigns if they have close ties with their Facebook friends. Those users with only tenuous links to their online friends – old high school friends for example – are far less likely to be influenced.
Nonetheless, according to Philip Howard, a sociologist at the University of Washington and the director of the Digital Activism Research Project, "openly declaring your support for gay marriage…can create a brief moment where people who see the image have to think about the issue" which could eventually shift their views.
Regarding the use of data for online advertising, Nicole DeMeo, chief marketing officer of global mobile marketing company Glipsia, said:
"Any type of data insight provides greater insight for user profiling. If a company like Facebook or even our own has asked for permission to use the data then it can only help a network in providing more targeted offers to that person/user."

"If a person uses the rainbow filter, we can assume that they're in support of LGBT rights; in theory, a network could then send offers such as LGBT related events, content and media to that user.

"For someone in support of pride and the landmark Supreme Court decision, this is another data point or gateway to help serve more targeted offers. This both serves the network well and it serves the user, so that brands and organizations can find their audiences and it's better for the user by cutting out the clutter of intrusive, irrelevant ads."
(Image via Facebook)