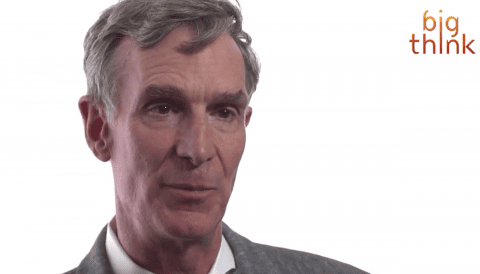 In a new video for Big Think, Bill Nye tackles some big questions from a student at Columbia University.
The student asks what you would see if you were to travel at the speed of light, saying her professor told her you would see the past and future at the same time. Nye responds by discussing both the logistics (and impossibility) of time travel. He says that while it's "big fun" to ask the question — a favorite in physics classes — his main point is that (despite the fun of speculation) it's impossible for anything with mass to travel at light-speed.
The student also asks whether human beings could send garbage into outer space. Nye responds with an emphatic "no," citing money as the limiting factor. He encourages young people to get used to the idea that Earth is a closed system, that people "cannot leave the Earth," and they must "reduce, reuse, and recycle" to combat the problem of the waste we create.
Check out the video here: