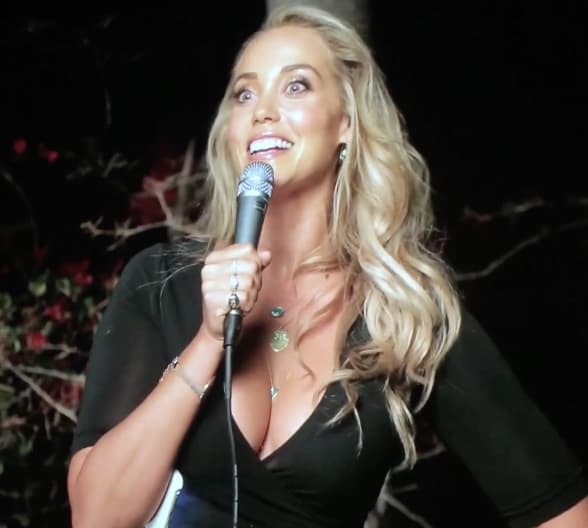 Elizabeth Berkley appeared at the first screening of Showgirls in 20 years for 4000 people at the Hollywood Forever Cemetery on Saturday night in Los Angeles and was obviously thrilled about the cult classic that the film has become.
Said Berkley, also celebrating the SCOTUS marriage win:
"This is such a special night, you don't even know. This is 20 years in the making, I can't believe I'm here with you. 4,000 people. 4,000 Nomis, 4,000 Cristals. I wanna just start this incredible night off by just acknowledging what a celebration tonight is on the heels of such a monumental, incredible win last night. Love wins!"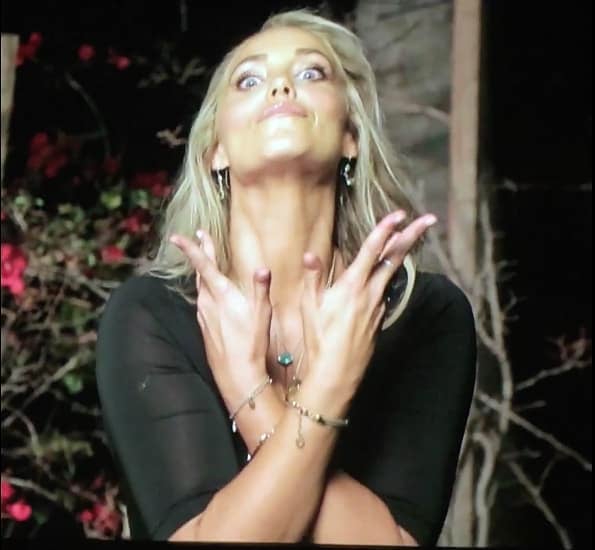 She added, discussing her infamous do-everything-that-it-takes character Nomi Malone:
"Tonight is like this magical full circle moment where I actually didn't get to experience the sweetness of a screening with a crowd that embraced it. You guys and the love that you have for the movie have made this the cult film that it is. Thank you so much. So i'm grateful…Whether this film has been your guilty pleasure, whether you have played pin the pasties on the showgirl, or whether Nomi's own plight and her fight and struggle has been your own anthem in your life, I hope that it has brought you joy…I hope that you've over-lined your lips and put glitter on like crazy. I hope that when you eat your french fries you go crazy like Nomi…"
Berkley then treated the crowd to the first LIVE glimpse of Nomi it had ever seen.
Watch the crowd go wild, below: