A trial in which four men are suing gay conversion therapists Jews Offering New Alternatives for Healing has opened in Jersey City, New Jersey

(Image via Twitter)
A trial in which four men are suing gay conversion therapists Jews Offering New Alternatives for Healing (JONAH) has opened in Jersey City, New Jersey, reports ABC.
JONAH "is a non-profit international organization dedicated to educating the world-wide Jewish community about the social, cultural and emotional factors which lead to same-sex attractions."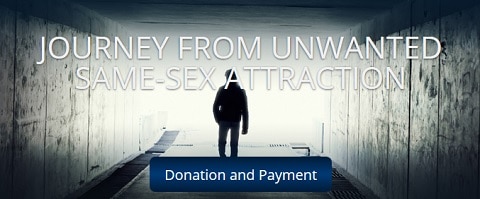 The plaintiffs alleged treatment included being told to spend more time naked with their fathers and participating in homophobic role-play scenarios.
Benjamin Unger, one of the four plaintiffs suing the nonprofit under consumer fraud laws, yesterday described an exercise in which he was encouraged to beat a pillow, meant to symbolize his mother.
Representing JONAH, Attorney Charles LiMandri said none of the four men asked for their money back at the time:
"All four of these men left JONAH on good terms…the plaintiffs became aggressors after they left JONAH to destroy JONAH."
LiMandri also displayed positive emails Unger had sent at the time of the therapy, aiming to show jurors that Unger had discontinued treatment after 10 months. JONAH recommends that "conversion" can take anywhere from two to four years.
Plaintiffs' attorney David Dinielli said his clients were grappling with their sexuality in a culture in which "there were no gay people:
"My clients needed help but JONAH lied and JONAH made it worse. All they got was junk science and so-called cures."
The trial is scheduled to resume next Monday.
Watch a VICE exclusive report on "ex-gay" organization Journey into Manhood, AFTER THE JUMP…