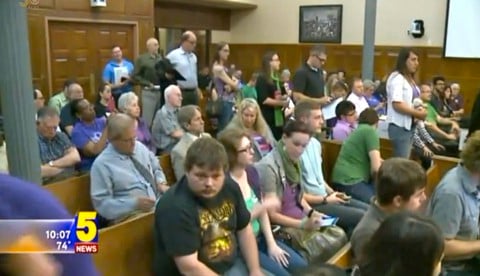 Six months after voters repealed LGBT protections in Fayetteville, Arkansas, the City Council opted Tuesday to put them back on the ballot in September.
The council first passed an LGBT-inclusive nondiscrimination ordinance last August, but voters narrowly repealed it in December, by a margin of 52 percent to 48 percent. Opposition to the ordinance was led by, among others, Josh Duggar.
After it was repealed, officials rewrote the ordinance, adding exemptions for churches, religious schools and daycare facilities, as well as religious organizations of any kind, according to a report in The Fayetteville Flyer. The council also decided to establish a seven-member Civil Rights Commission to enforce the ordinance, rather than placing that responsibility in the hands of a single administrator.
Unlike the old ordinance, the new one has the support of the Fayetteville Chamber of Commerce. The council voted 6-2 to place it on the ballot Sept. 8 after four hours of debate.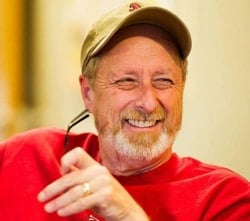 The Flyer reports that the city is expecting litigation over the ordinance, due to Arkansas' new law prohibiting cities from adding protected classes to nondiscrimination ordinances that aren't included in state statute. However, city officials plan to argue that sexual orientation and gender identity are already in state statute, because they're included in Arkansas' anti-bullying law.
The ordinance has been championed by Fayetteville Mayor Lioneld Jordan (right), who vowed after the previous one was repealed that, "It won't be the last round."
"We have two forces at work here, one is love and one is fear," Jordan said Tuesday, according to the Flyer. "I will not sacrifice my stand on equality for anyone. It may cost me the next election but I am willing to pay the price. We need to quit looking at what people are and start looking at who they are."
Watch KFSM-TV's report on Tuesday's meeting: