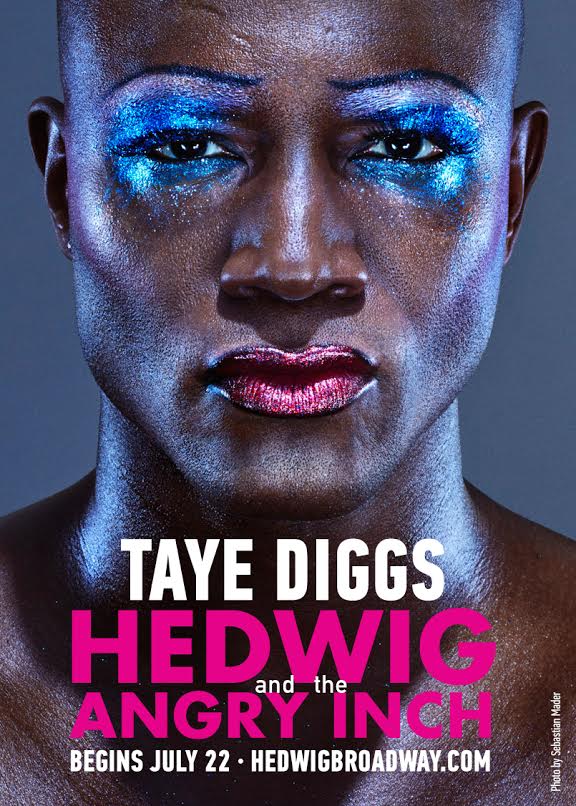 We've seen Neil Patrick Harris, Andrew Rannells, Michael C. Hall, Darren Criss, and orginator John Cameron Mitchell don Hedwig's blonde wig on Broadway. Now Taye Diggs will take the wig out of the box. Released today is the first preview of how the Broadway veteran will look as the iconic East German.
"Hedwig is the role of a lifetime. I'm looking forward to being challenged performance-wise on many levels, as well as being humbled by the musical's social implications," Diggs says in the new issue of PEOPLE, adding: "I also like wearing nail polish."
Hedwig and the Angry Inch is also back in the news as the show has announced it will make its 4th donation to the Hetrick-Martin Institute (HMI), the nation's oldest and largest LGBTQ youth service organization. Hediwg will donate another $100,000 bringing the grand total the show has donated to help at-risk LGBT youth up from its previous total of $400,000 to half a million dollars. Current Hedwig star Darren Criss will take part in NYC's Pride parade on the HMI float and perform this Sunday at 7 PM.
Diggs will begin his run starting July 22.