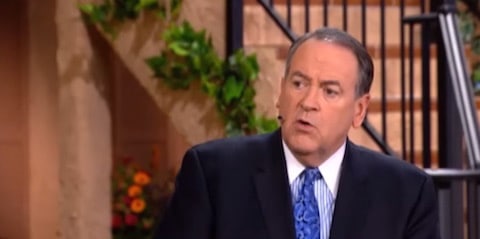 Out of the frankly ba**hit anti-gay documentary Light Wins: How to Overcome the Criminalization of Christianity comes the theme song for Christian homophobes the world over.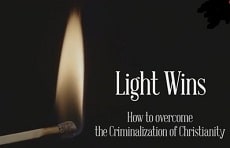 Right Wing Watch reports that the documentary includes a who's who of deranged right wing activists including Rand Paul, John R. Diggs, Janet Porter – who once again moans about "the criminalization of Christianity" – and GOP presidential hopeful Mike Huckabee.
The documentary portrays homosexuality as a "product" responsible for the deaths of "hundreds of thousands of people." It also claims that "the most anti-gay force in the universe" is mother nature.
Funny, we thought that was Scott Lively.
Here's your handy sing-along guide:
"No matter how loud it's shouted sin is not a civil right,

And calling evil good will never make it right.

So stand up and shine your light for Jesus,

Don't bow down to anyone but him.

Stand up and shine your light for Jesus,

No matter how our fight is a fight of darkness versus light,

Fly the wings."
https://soundcloud.com/rightwingwatch/anti-gay-song-light-wins-excerpt-1
You can catch excerpts from the anti-gay documentary below: