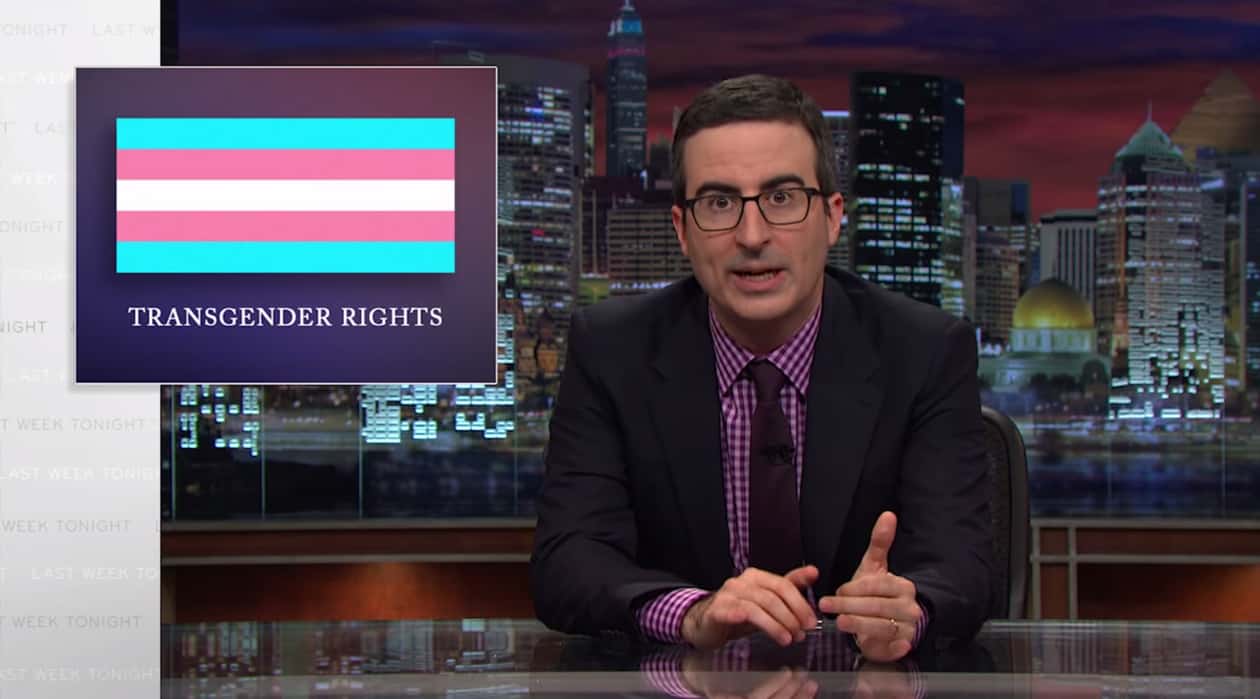 Last Week Tonight's John Oliver dedicated a segment of his show on Sunday to looking at the state of transgender rights in America. While he acknowledged that this last week saw momentous change for the LGBT community (e.g. SCOTUS) and that this year has undoubtedly been hugely significant for transgender Americans, transgender men and women still face wide-spread discrimination, harassment and misconceptions about who they are.
In light of this, Oliver decided to educate everyone on some basic facts about the transgender community:
Transgender people have a gender identity that differs from the one they were assigned at birth. And that gender identity is not the same as sexual orientation. Gender identity is who you are. Sexual orientation is who you love. Some transgender people do undergo hormone therapy or sexual reassignment surgery as part of their transition. And medically speaking their decision on this matter is none of your f*cking business.
Oliver also skewered Republican presidential hopeful Mike Huckabee's absurd opposition to non-discrimination ordinances that would allow transgender persons to use bathrooms according to their gender identity as opposed to their gender at birth.
Watch Oliver get it right, below: