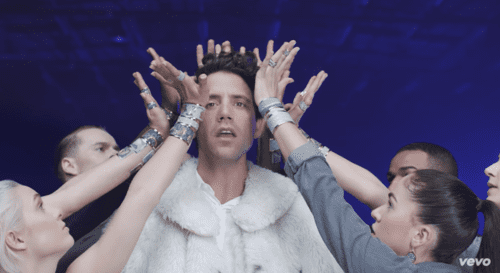 Mika is out with a new music video out for "Good Guys," the latest single from his upcoming fourth album No Place in Heaven. The song features Mika asking "Where have all the gay guys gone?" and pays tribute to a collection of "gay" pioneers including W.H. Auden, James Dean, David Bowie, Wilfred Owen, Alfred Kinsey, Walt Whitman, Andy Warhol, and Cole Porter.
In an interview with Gay.com, the British singer-songwriter shared the meaning behind the track: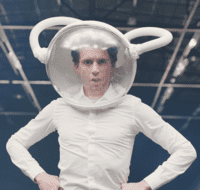 I found myself in very big business—commercial sessions in big studios my first week of writing for the album. I looked around and said, "My god, you guys basically write most of the pop music in the world." And they were all eating takeout, two of them had just been to the gym, and I looked at them a minute and said, "That's great, but… where have all the gay guys gone? And they looked at me kind of blank-faced. But really, where have they all gone in the tin-pan alley part of pop music—the writing and the production? I found it funny. They didn't find it funny at all.
As I sat down to write, I thought about that conversation and realized it wasn't as jokey or as dumb as it sounded. It was almost like a message to myself. Where are the people that inspired me when I was 15-years-old, all these heroes that I held up so high? Where are they now? Why can't I truly dare to be like them? How do I capture that? How do I be in the canon of those men that truly lived their lives without feeling consequences even if they had to deal with them? It was an exciting moment for me thinking, Okay, I'll do it. I'll go there. Let me try to be like the person I always wished I'd have the courage to be when I was younger. The answer is not the objective; It's the process of asking and the self-confrontation.
No Place in Heaven releases June 16.