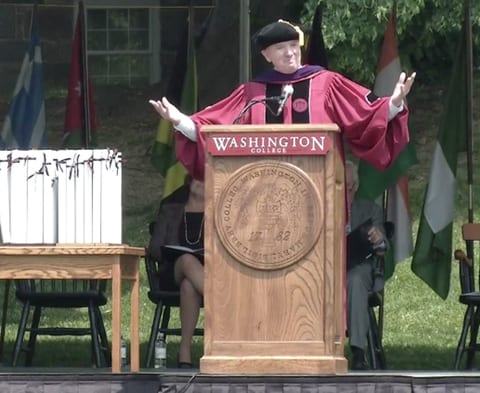 Longtime activist David Mixner recently received an honorary degree in public service from Washington College, addressing the Class of 2015 at its 232nd Commencement:
"It is an honor to be the first openly LGBT person to stand in this spot. I stand before you as a man who, at age 69, is on the verge of at last achieving the American dream. … When I was your age, I did not think I would ever participate in that dream. It was against the law for me to adopt a child, to marry, to run for office, and to go into most public accommodations with the person I loved…I can't tell you how great it is to breathe the air of freedom."
Mixner spoke to the graduates about the importance of facing their fears as they go forward in life:
"It is OK to be afraid. But it's not OK to live in fear. Fear is an excuse for inaction. It's the people who walk through their fear who create the change we need."
Watch Mixner's inspiring speech, AFTER THE JUMP…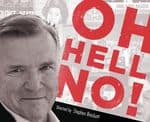 This June 11, Mixner is bringing his acclaimed one-man show 'Oh Hell No' to Los Angeles at the El Rey Theatre for one night to benefit the Point Foundation, with other cities across the U.S. to follow. The Los Angeles show, which is a journey through Mixner's life of activism in civil rights, peace protests, and LGBT rights, also features acclaimed performers Chris Bolan, Dave Koz, Rory O'Malley and Emily Swallow. Towleroad is proud to serve as the national media sponsor for the show.
You can find out about L.A. ticket information HERE and read about the NY show here, as well as an interview I did previewing it last October.