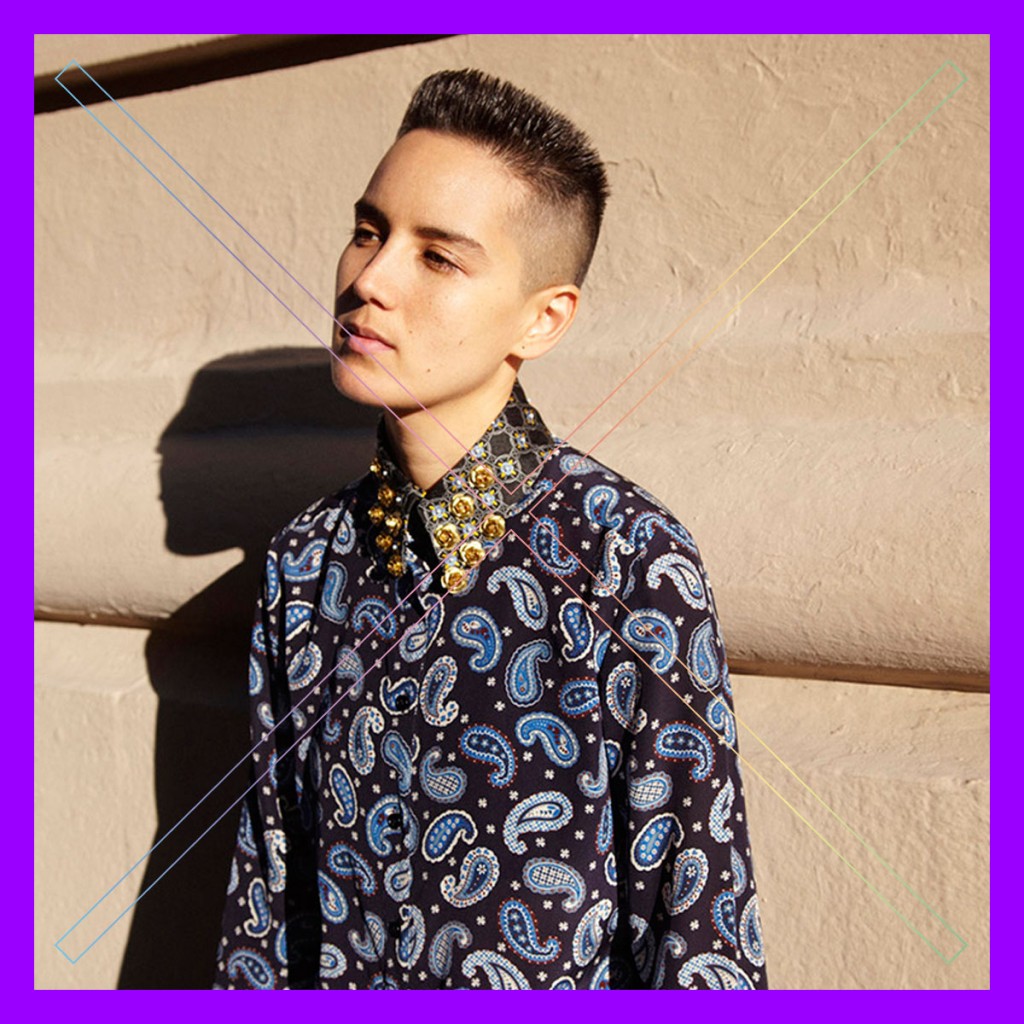 BY TAD HAES
Kim Ann Foxman: 'Creature (a/jus/ted Vocal Mix)'
For the third release on her brand new Firehouse label, queer New Yorker/former Hercules And Love Affair member Kim Ann Foxman revisits her 2010 hit 'Creature' with fresh new interpretations by the likes of Nick Simoncino, her own self (never too late to take a second stab at your own work!) and notable NY duo a/jus/ted, comprised of Justin Strauss and Teddy Stuart.
a/jus/ted's 'vocal mix' transformed the original track into an acid-house trip fully packed with high energy while keeping Foxman's signature smooth vocal work reigning as the main lead of the recording. I would expect to hear this slick mix on many dance floors this summer.
World renowned artist Todd Terje received wide praise for his first full length album, 2014's It's Album Time. A year later, Terje decided that now It's Remix Time, an EP of remixes from his iconic first album. Terje tapped French (and now NYC-based) producer Joakim to rethink his 2014 gem 'Strandbar' for the new release.
A Mancunian producer known as Trus'me remixes D'julz and Phil Week's latest release, 'Second Hand Smoke,' into a groovy deep house record. Trus'me is responsible for the 2014 track 'I Want You' which got a killer remix by Alan Fitzpatrick that's been in my rotation for quite some time.
Brookly's Razor-N-Tape record label is best known for its disco flavored releases, and their forthcoming Tom of Finland Edits EP includes the breezy 'Summerjam' by mysterious producer Tom of Finland, which will be out later this month. In the label's own words, "assume the position cuz these 12 inches are going deep in ya!" Yep.
Shir Khan's popular edit series Black Jukebox is on its twelfth release, including Martin Lewis' lovely and uplifting 'Now That We Found Love,' which comes filled with an unexpectedly powerful bass line combined with beautiful horns and xylophones.
OCCUPY THE DISCO (OXD) curates and recommends music events to the gay community in NYC—in an effort to move the focus of the nightlife scene beyond the promoter and venue and to the music itself. OXD's goal is to educate, entertain, engage and empower the gay audience to reclaim their ability to question and experience the unknown. The OXD Mirror will serve to showcase tunes that are definitely off-the-beaten-path but rightfully deserve the attention of the gay ear.
Follow us on Spotify!  Subscribe to our 'As Seen on Towleroad Playlist to listen to tracks posted from past weeks. For more information on OXD, check out our website and accompanying blog at www.occupythedisco.com, like us on Facebook, or follow us on Twitter: @OccupyTheDisco.