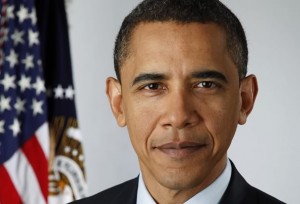 President Barack Obama has Tweeted his reaction to the Supreme Court's historic decision legalizing same-sex marriage nationwide.
Today is a big step in our march toward equality. Gay and lesbian couples now have the right to marry, just like anyone else. #LoveWins

— President Obama (@POTUS) June 26, 2015
Stay tuned for a legal analysis of the ruling from our law editor Ari Ezra Waldman.