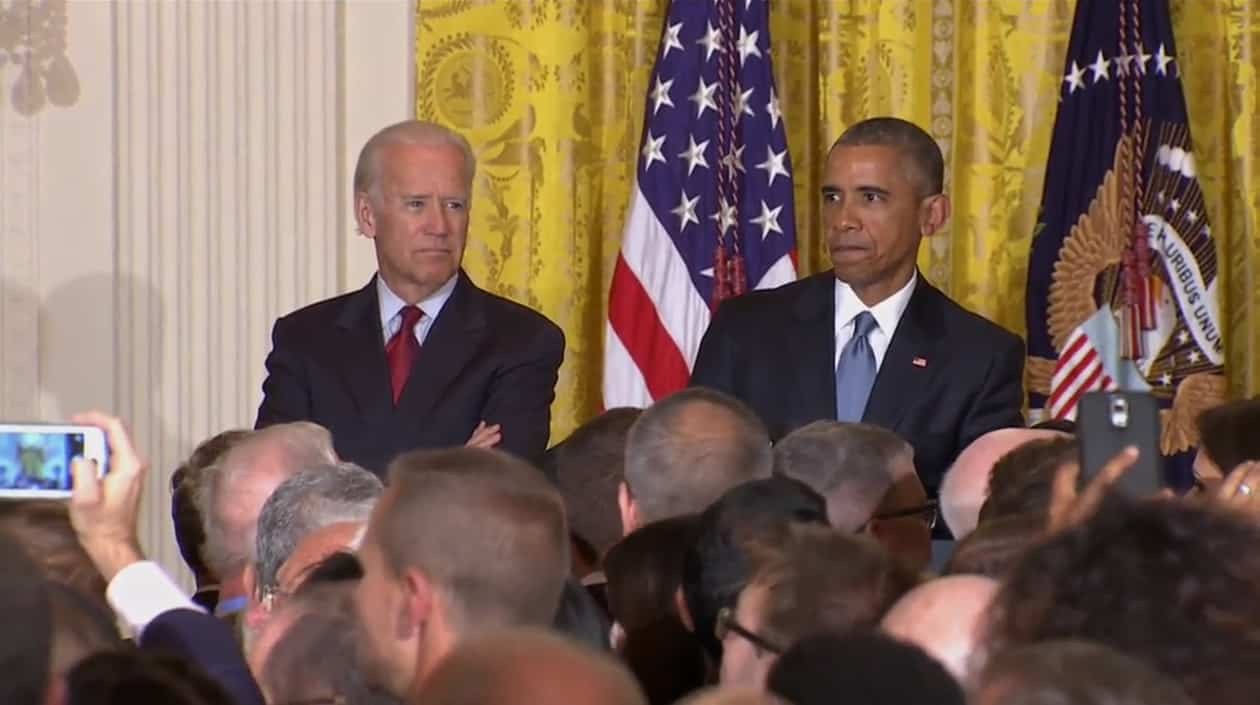 President Obama was heckled today during a special LGBT Pride reception at The White House, prompting the President to ask that the person be removed.
The heckler was identified as Jennicet Eva Gutiérrez, an undocumented transgender woman who was reportedly protesting the deportation and treatment of transgender detainees.
Gutiérrez repeatedly said the President's name, interrupting him as he started his address to the crowd.
"No, no, no , no. Listen, you're in my house," Obama told the person.

"You're not going to get a good response from me by interrupting me like this," Obama said.

But the heckler would not let up, despite Obama's pleas, boos from the crowd and chants of "Obama! Obama!" The president became visibly irritated, and the woman was escorted from the room at his request.

"Shame on you, you shouldn't be doing this," he said.

The protester was identified as Jennicet Gutiérrez by the Not One More Campaign, which opposes the Obama administration's deportation policies.

Gutiérrez, an undocumented transgender woman, could be heard shouting "not one more" and "stop all deportations."

"As a general rule, I am just fine with a few hecklers," Obama said. "But not when I am up in the house. My attitude is if you're eating the hors d'oeuvres, you know what I'm saying? And drinking the booze? I know that's right."
Watch video of the incident below: