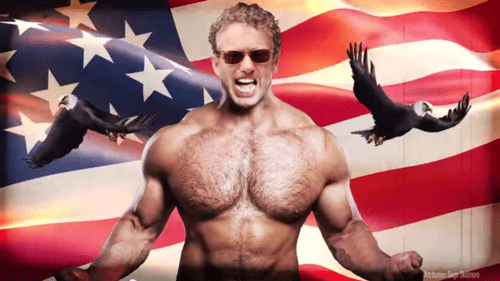 Unsurprisingly, Rand Paul's showdown with Washington over the PATRIOT Act reauthorization has been red meat for the 2016 contender's supporters, with multiple campaign ads having already been released on the subject matter.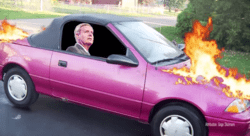 In a bizarre, wrestling-themed ad from America's Liberty PAC, a super political action committee dedicated to Paul's 2016 presidential bid, the libertarian favorite is shown facing off against "The Capitulating Canadian" (Ted Cruz) and Lindsey Graham in the "Arena of Flames."
Paul, however, may have to face the flames himself after airing a separate campaign video on the NSA's spying that appears to have violated Senate rules. 
Politico reports:
In a campaign video released on Friday that includes explicit links to a campaign donation page, Paul (R-Ky.) extensively uses footage from his lengthy speech on the Senate floor on May 20 against bulk data collection and surveillance in the PATRIOT Act. The Senate "strictly" prohibits any use of its proceedings for campaign activities.
The video, published under the "Official YouTube Channel of Rand Paul for President," says it is paid for by "Rand Paul for President" and includes a hyperlink to a secure donation page. According to the standing rules of the Senate, "The use of any tape duplication of radio or television coverage of the proceedings of the Senate for political campaign purposes is strictly prohibited."
Watch both ads, AFTER THE JUMP…