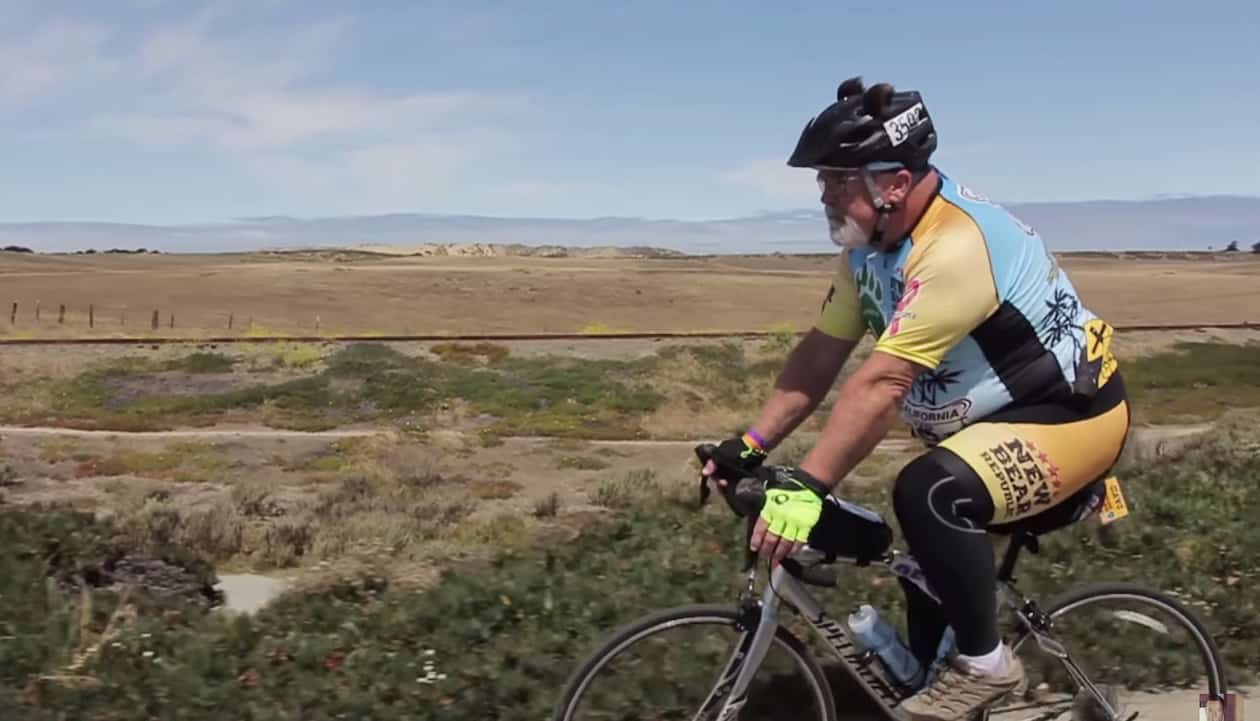 A new video from popular vlogger Davey Wavey tells the story of David Flanagan who biked 545 miles from San Francisco to Los Angeles for the AIDS LifeCycle in memory of his son Joshua who passed away shortly after being diagnosed with HIV and AIDS. Joshua died in 2013 and was only 28.
The moving video is a tribute to Joshua's life and his parents' love for him. The video also highlights the importance of testing, prevention and treatment when it comes to HIV.
By the time Joshua was tested and diagnosed as HIV positive, he had a dangerously low number of CD4 (T-cells). While his parents tried to get Joshua aggressive treatment options, they were rebuffed by his doctors. 30 hours after being discharged by the hospital, Joshua's heart stopped beating.
Joshua's father told Davey Wavey, "If you think that you might need to be tested…please go ahead and do it…and if you get tested and you are positive you can go ahead and get treatment…This should not happen again."
The Flanagan's story underscores a recent report from the CDC which found that half of gay and bisexual men who are HIV positive are unaware of their status.
Watch the moving video on the Flanagan's journey below.
To find out where you can get tested in your area, click HERE.