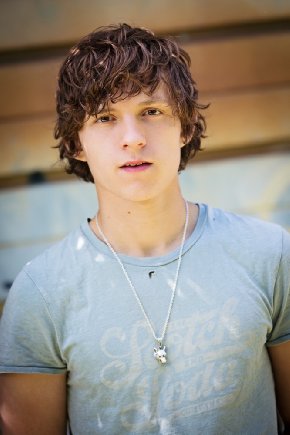 Though we've long wondered who will step into the spidey-suit following in the footsteps of Andrew Garfield and Tobey Maguire before him, Sony and Marvel today announced that relative newcomer, 19-year-old Tom Holland will take on the role in the reboot of the Blockbuster franchise. Sticking true to their internal directives, this latest iteration of Spidey will still be white and most likely heterosexual (again, assuming those directives are still in place).
Jon Watt (Cop Car) will direct the as yet untitled Spider-Man project.
Holland was among a short list of actors being considered, among them Charlie Roe who was the other leading contender for the role. Watt was revealed recently by Deadline as a surprise entry who joined a list of other directors. I've heard that two of the favored candidates, St. Vincent writer/director Ted Melfi and Warm Bodies'Jonathan Levine had removed themselves from consideration within the past week.

Holland and Watt were handpicked by Kevin Feige. "We handpicked this director with Sony Pictures chief Tom Rothman's OK."  Rothman worked with Bryan Singer on the X-Men films and liked the idea of the new filmmaking voice. As for Holland, he prevailed after a worldwide search including hundreds of actors who were taped. Holland screen-tested twice: once with Iron Man star Robert Downey Jr, and the other time with Captain America star Chris Evans. He will appear with Evans in Captain America: Civil War, which Joe and Anthony Russo are shooting in Atlanta.

[…]

"Sony, Marvel, Kevin and I all knew that for Peter Parker, we had to find a vibrant, talented young actor capable of embodying one of the most well-known characters in the world, added Pascal. "With Tom, we've found the perfect actor to bring Spider-Man's story into the Marvel Cinematic Universe."
Are you ready to fall for Holland as Spidey?