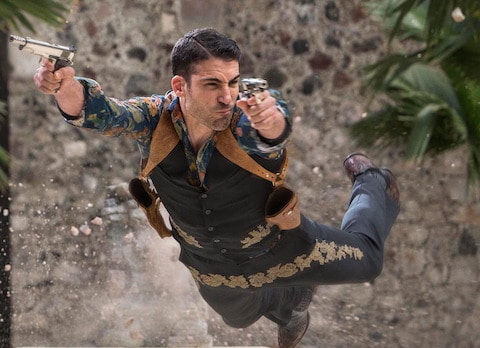 Fans of sci-fi mysteries and incredibly sexy Spanish men are in luck. Last Friday Netflix released all 12 episodes of its new series, Sense8.
The wildly inventive story follows eight principle characters whose lives are mysteriously intertwined. And not just in overlapping narratives, but actually linked to each other's minds and maybe (?) their physical bodies as well. If the concept sounds confusing, that's because it sort of is. However, as the show unfolds throughout the second and third episodes, there are rewarding moments full of stunning style and increasing intrigue. By the end of episode four, I was hooked. If the first few episodes are too densely packed with exposition and heady dialogue, we implore you to at least stick around for one of the wildest sex scenes committed to film in episode six. By the end of the 12 episodes, I was deeply invested in all these characters and hungry for another season.
The series is created, written and executive produced by Andy and Lana Wachowski (The Matrix, Cloud Atlas) and J. Michael Straczynski (Changeling). The gripping visual effects and mind-bending concepts feel ripped from the Wachowski siblings' films.
Also of interest are a handful of LGBT characters appearing throughout the series. There's trans lesbian hacktivist Nomi (played by trans actress Jamie Clayton), her girlfriend Amanita (Doctor Who's Freema Agyeman), smoldering Mexican closeted actor Lito (Miguel Ángel Silvestre) and his handsome boyfriend, Hernando (Alfonso Herrera).
We spoke with Silvestre about his experience working on the show. This will be his first major U.S. role. Previously, he worked with openly-gay filmmaker Pedro Almodóvar in his farcical film, I'm So Excited. Now, Silvestre is ready to get gay and straight audiences' blood pumping with a bevy of intimate scenes that cross genders.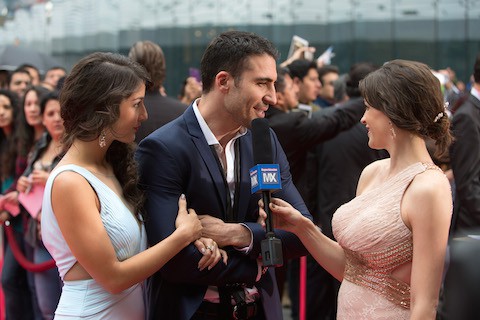 Towleroad: Hi Miguel! Congrats on Sense8.
Miguel Ángel Silvestre: Thank you very much. I am very happy, to be honest. I watched the whole series, and it felt so, so good. I'm thankful to be part of something I really believe in. I felt very, very good. You always have to speak good about the projects you do and you have to see the beauty in them. Sometimes you see them and you're happy with things, or maybe the process was nice and you enjoyed it, and you were happy with that. But when everything gathers — you liked the scripts from the very beginning, the directors, your friends — but then you see the result and you like it — it's beautiful … I mean, we know how difficult it is to do something that works and that you feel proud of. When it happens, it's like a miracle. So, I felt very thankful to be part of that story.
TR: That story is a complicated one. It's a very complex concept.
MS: Complicated to speak about, I think, but easy to watch. It's very difficult to explain in words the concept of Sense8, because I think it has a beautiful message underneath. It would be marvelous if we could be one, and we could share everybody's skills, everybody's knowledge, everybody's vulnerability, in order to understand each other and understand our dark points, the parts that we're afraid of. It's served in a sci-fi premise with a lot of action, humor, drama. It's difficult to explain, but very fun to watch.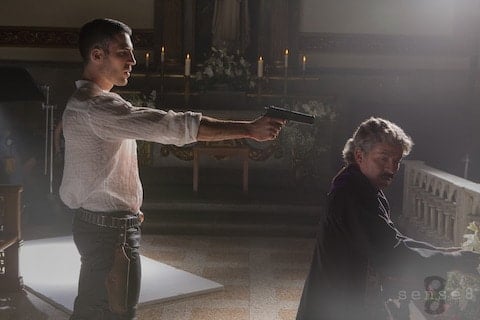 TR: Were you able to wrap your head around it right away, or did it take a while for the concept to click for you while working on it?
MS: I started to understand the concept at the end of episode two. There are some conversations that start to set up what it means to be a sensate. And you can see more or less where they can go, even though you get surprised by many things … But I started to understand the concept of what it would mean to share skills and vulnerabilities and who you really are, even though sometimes we don't want to accept who we really are, and we lie to each other, to ourselves. I started to understand what it would be to be as transparent as they are, and everybody would know what scares you the most. I think at the end of the second episode I started to understand that. When I saw it, and when I was reading it, that concept was very clear. But every time I do an interview, it's very difficult to explain what the series is about.
TR: This is your first major U.S. role. What was your experience like working on this production?
MS: It was a great experience. First of all, to work with Lana and Andy [Wachowski] was one of my dreams as an actor, one of the goals I'd been dreaming about. That was one of those things. After seeing the statement of Lana Wachowski at the Human Rights Campaign when I was dealing with the auditions — I had seen Matrix and Cloud Atlas, but I hadn't seen many of their works — I started to know about their work. But when I saw the Lana Wachowski statement for the Human Rights Campaign, I thought I really want to live this experience, and I really want to be able to work with these people that believe in failing and transparency and vulnerability. For them, it's very important to be as transparent, as real as possible, as a person. So I fell in love with Lana after I saw that statement, that generosity, that courage to be herself.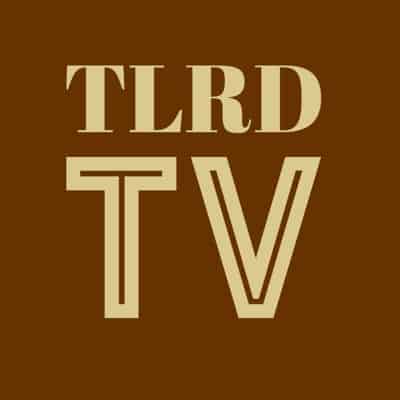 TR: You just mentioned Lana's talk, and you spoke a lot about transparency, but your character in the series is not very transparent. How did Lana's words and your personal experience impact how you portrayed this story?
MS: I could understand the character, and I could relate many moments of my life with that. When I started to be an actor in Spain, I did a show where I was playing a character that was very, very cool. He was like the bad guy with the good heart. I remember that it was the first time the audience started to know me. That was the first thing that I'd done that was really supported by the audience. I remember me going to the interviews and being very, very scared and being very closed off in the interviews and trying to be as cool as the character was. I thought if they found out that I'm not as cool as the character, they're not going to give me more opportunities to keep working. I was playing very closed, with fears, a lot of fears, and it was exhausting, because I couldn't relax. Every time I had to do an interview, it was a huge effort trying to prove that I was the coolest and the perfect man. Then, one day I got so tired, and I was doing [therapy]. I found out that I was exhausted tying to prove myself … I started being able to work with artists like Pedro Almodóvar. He really trusted in himself when he started as a filmmaker. Everybody in Spain was thinking "This is not polite," academically speaking, or the cinema isn't academic, but he was following himself. After meeting Pedro and doing [therapy] and all of that, I found out the more transparent we are, the more meaningful relationships we have with everybody. At the same time, it's much better, because you can really see yourself and people can see themselves through you, and it's the most generous thing an actor can do. I could relate all of the fears that I had in three years of my life, where I ended up quitting for a year and a half of my life … I was trying to put all those emotions that I felt into Lito's fear.
TR: You have some pretty steamy, scantily-clad scenes. What do you find most challenging about filming a sex scene?
MS: It wasn't a big challenge, to be honest. Me and the guy playing Hernando, we spoke from the beginning, and we knew that was going to be one of the things that we really needed to portray. An issue that is happening in Mexico, every two days, [a person is murdered in a homophobic crime], even though it was one of the first Latin American countries to get marriage for homosexuals … We had to treat this with the care and the love and as sincere as possible. So we have to be very relaxed with each other. I don't like when you see the actors, they play a character, and they say "Hey, hey, I'm not really like this." We became good friends, and we enjoyed all those moments. I really admire the guy playing Hernando. I believe admiration is love, and from the first minute, I admired this guy. Also, he smelled super good. That helped a lot …
Actually, the first scene I shot for Sense8, it was in San Francisco, and we were in the bed. I was with the guy playing the policeman, a tough policeman from Chicago, the girl playing Nomi and the girl playing Amanita. I arrived to my dressing room, and I find a sack. I don't know how you guys call it, but it's a bag where you put your thing, you know? And that was it. They called us at the last moment, because they had some rewrites. So they were rewriting the sex scene. I had just started, the first day, my first scene in Sense8 was with that outfit only in my dressing room. I put them in, I went to the set and I met like all the crew … So many people that I really admire, and I was completely naked! I said "Well starting from here, I think it's going to be easy to shoot everything after this."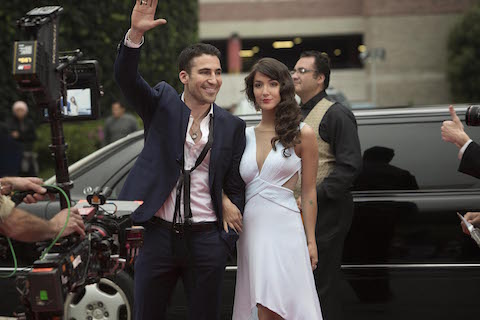 TR: Did you do any additional research or talk to LGBT people to prepare for this role?
MS: Well, to be honest, no. I'm from Spain, and in Spain, things in the '80s after the dictatorship, it was like a big explosion of freedom. Many artists, like Pedro, they started speaking about it in their movies. It was a cultural thing. Right now, in Spain, we live very free. I have many of my friends and also people in my family that I could look to and they were suffering that repression in the dictatorship. So, I know their stories, and I know them since I was a kid. It wasn't necessary to do more research, because I knew what the story was about, what it was like to live in repression. So it wasn't necessary in my case, in that sense … I could understand when I was reading it, I could understand what Lana was talking about.
TR: What do you hope audiences take away after watching these 12 episodes?
I want them, first of all, to have fun, because we do this to make people have a good time. And I think the show is full of beautiful style and it makes you have fun with the fights, with the intrigue, with the questions it puts there and you start to respond as you go farther with the show. In the end, I would love [the audience] to be more open to the understanding of different types of personalities, you know? … Maybe you find, OK, so, I like the color red more, so putting personalities as colors, I really have fun with people like this, with people that are red. But now I can understand the people that are green, and I can have a glass of coffee with them. Maybe in the end, I decide to go with the red. But life is so beautiful when you can understand the green.
Will you be checking out Sense8 this weekend?
This interview has been edited and condensed.