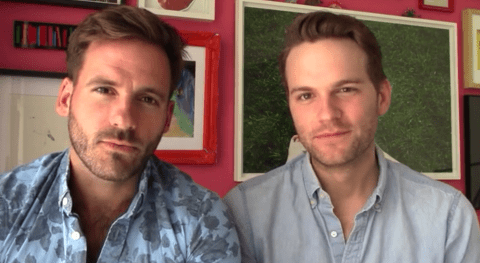 Van Hansis (As The World Turns) has a new webseries in development, and he's looking for help from fans to get it funded.
Hansis and James Ryan Caldwell created the series, Ms. Guidance. It's a dark, satirical comedy about the entertainment industry. At the center of the story is Jenny Bump, age 34, a struggling narcissistic actress. After a nervous breakdown, Bump leaves her working life in New York City, and returns to the performing arts school she went to in youth, working as a guidance counselor.
Of course, to Bump, the job of counselor is untenable. Almost immediately, talking to talented young students puts her on the war path again, and she begins scheming to further her own career at any cost.
Ms. Guidance has already shot three of the six episodes in its first season, but Hansis and Caldwell need help with funding the rest of the project. Head over to Kickstarter, where you can read up on the series and/or make a donation.
Check out a video of the co-creators discussing Ms. Guidance, Jenny Bump, and why they're using crowdfunding: