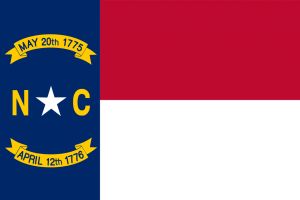 North Carolina's new law allowing public officials to opt out of marrying same-sex couples for "sincerely held religious" objections has been in effect since June and over a dozen magistrates across the state have already opted out of performing marriages, The News & Observer reports:
The state Administrative Office of the Courts, which oversees magistrates, reported this week that 14 magistrates across the state have sought the recusals – which mean they cannot perform marriages for any couple, regardless of sexual orientation, for at least six months.
That represents about 2 percent of the state's magistrates. AOC spokeswoman Sharon Gladwell declined to identify the counties where the recused magistrates work. She said the recusals are a confidential personnel matter, and that providing the county-specific information would allow for identification of recused magistrates.
Chris Sgro of Equality NC added that regardless of the low numbers of recusals, his group is still looking into the constitutionality of the new law and wants to hear from any couples who encounter problems getting married.