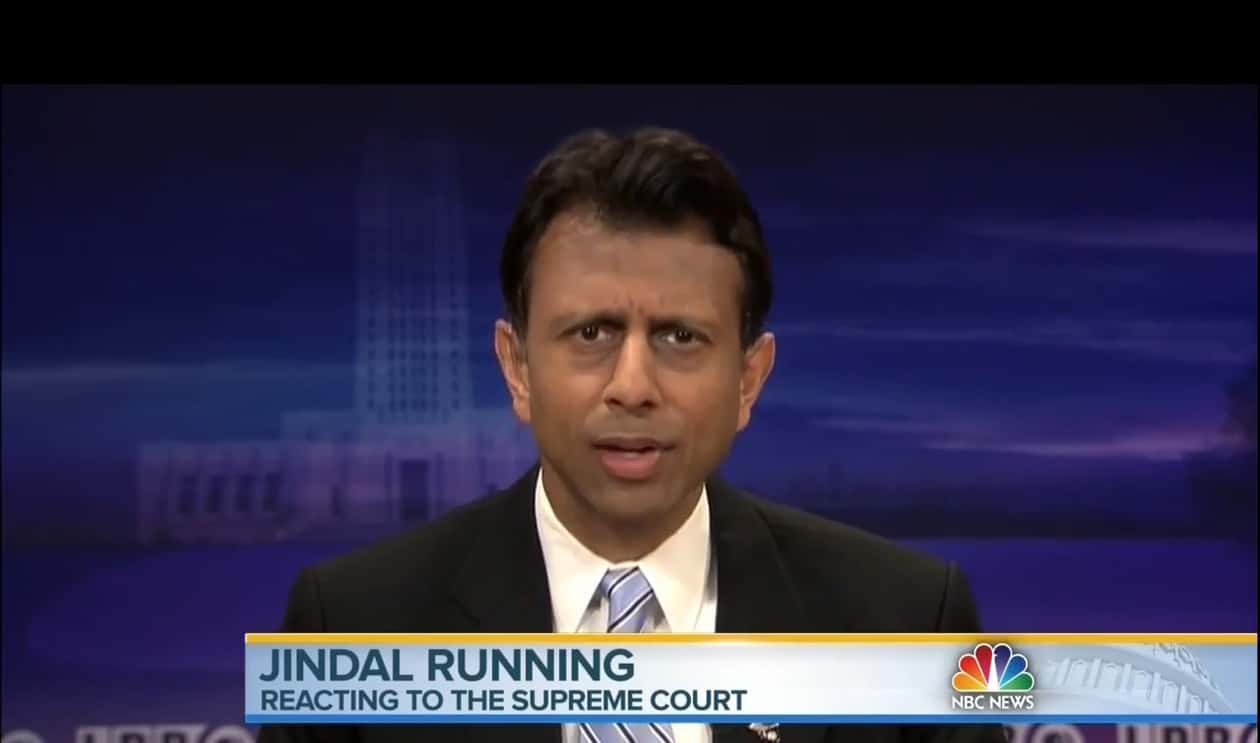 In a dramatic reversal that has been long-expected by marriage-equality advocates and legal analysts, the administration of Louisiana Governor Bobby Jindal announced Thursday it would recognize same-sex marriage as the law of the land.
The decision from Jindal's administration comes after a ruling from Federal Judge Martin Feldman declared earlier today that Louisiana must grant marriage licenses to same-sex couples. Feldman's order also instructs "the state to allow same-sex couples to jointly adopt children, to have both spouses names placed on birth certificates for their children, and to file joint tax returns."
Gov. Bobby Jindal's administration will start giving out marriage licenses to same-sex couples at the state Department of Vital Records in downtown New Orleans Thursday afternoon, after every other marriage license office in the state had already agreed to do so earlier this week.
"Today the Eastern District Court of Louisiana ordered the Louisiana Department of Health and Hospitals to begin issuing marriage licenses to same-sex couples who complete a marriage application at the Department's Office of Vital Records in Orleans Parish," said Olivia Hwang, spokeswoman for the agency on Thursday afternoon.
Jindal, who has been notably outspoken on same-sex marriage in the wake of the Supreme Court's ruling last week, has been silent following the district court's ruling today:
Jindal has essentially declined to comment on the reversal of Louisiana's same-sex marriage ban, instead referring media requests to state agency heads about how the state will handle the change.
"This order directs the agencies to comply and all questions about processing benefits should be directed to them," said Mike Reed, a spokesman for Jindal's office.
Hwang said Vital Records has already made necessary changes to its system to process same-sex marriage licenses. She also said the agency will start inputting all marriage licenses issued to same-sex couples from other parts of Louisiana now that the district court has ruled.