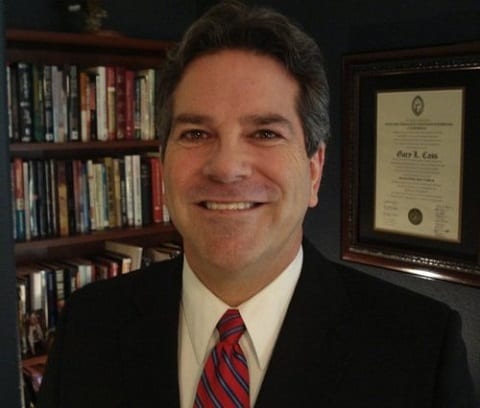 The Christian Anti-Defamation Commission's Gary Cass has said that the SCOTUS ruling on same-sex marriage "will ultimately be overturned" by God, reports Right Wing Watch.
Welcome to Sodom, this is going to end badly. The Supreme Court has declared that same-sex couples have a right to marry anywhere in the US.

— Dr. Gary Cass (@DrGaryCass) June 26, 2015
As with wingnut anti-gay Pastor Rick Scarborough, Cass's comments came from a place of love for the gays.
Speaking on his "Defending a Christian Worldview" last weekend, advocate for "violence, religious cleansing, mass sterilization and genocide" Cass said:
"Morally, the Bible could not be more clear.
"Homosexuality is consistently condemned in the strongest possible terms.
"Science proves living a homosexual lifestyle is devastating, medically and psychologically. It's not loving to encourage people to violate God's moral law, especially when the consequences are so destructive.  Now we're sending a morally confused message to our children and grandchildren. God is not pleased.
"The good news is this ruling will ultimately be overturned. The real triune Supreme Court in Heaven has already ruled: marriage is a union of one man and one woman. We can confidently celebrate that which God has ordained because time and eternity are on our side."
Cass didn't specify which other recent laws god plans to overturn.
Watch Cass spew his virtriol below:
https://www.youtube.com/watch?v=RIXYNPBfvmA
(Image via Twitter)