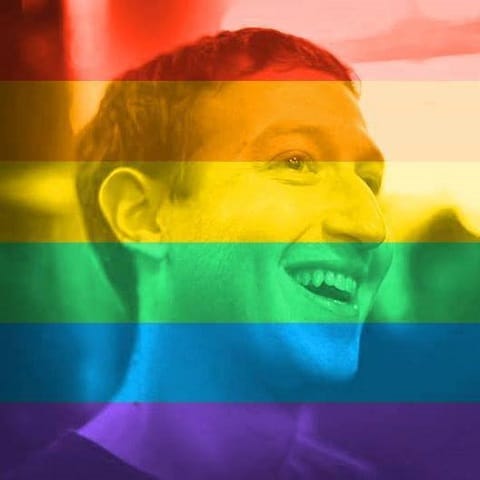 Although Facebook has no plans to end its controversial "real name" policy, CEO Mark Zuckerberg has said that it "should" work for trans people who advocate for its removal, reports Buzzfeed.
Facebook introduced the policy last year and started enforcing it in September.
https://twitter.com/messicaa/status/616251012320493569
In a public Q&A session on Tuesday, Zuckerberg said that the policy "has been misinterpreted in some cases" and "should be able to support everyone using their own real names, including everyone in the transgender community."
He added that Facebook is "working on better and more ways for people to show us what their real name is so we can both keep this policy which protects so many people in our community while also serving the transgender community."
Arguing that the policy aims to keep Facebook users safe, he said:
"We know that people are much less likely to try to act abusively towards other members of our community when they're using their real names. There are plenty of cases — for example, a woman leaving an abusive relationship and trying to avoid her violent ex-husband — where preventing the ex-husband from creating profiles with fake names and harassing her is important. As long as he's using his real name, she can easily block him.
"Second, real names help make the service easier to use. People use Facebook to look up friends and people they meet all the time. This is easy because you can just type their name into search and find them. This becomes much harder if people don't use their real names.
"That said, there is some confusion about what our policy actually is. Real name does not mean your legal name. Your real name is whatever you go by and what your friends call you. If your friends all call you by a nickname and you want to use that name on Facebook, you should be able to do that. In this way, we should be able to support everyone using their own real names, including everyone in the transgender community."
At last weekend's San Francisco Pride, a petition aiming to ban Facebook from the celebration was circulated.
A former Facebook employee going by the name Zip said the company has "handed an enormous hammer to those who would like to silence [the trans community], and time after time I see that hammer coming down on trans women who have just stepped out of line by suggesting that perhaps we're being mistreated."
Zip has also urged people to stop using Facebook during pride celebrations and to use #LogOffForPride.
BAND together! #MyNameIs #LogOffForPride #ShameOnFB pic.twitter.com/gq4XGrfWj5

— BAND Gaming (@BAND_Gaming) July 1, 2015