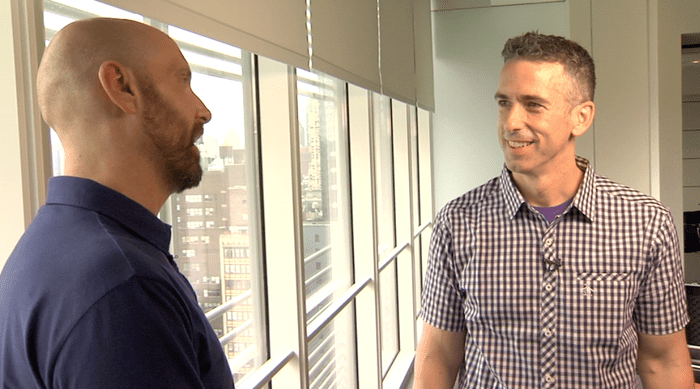 This past weekend David Thorpe's soul-searching documentary DO I SOUND GAY?, which has already prompted much discussion in New York, moved west with additional theaters and Q&As in Los Angeles.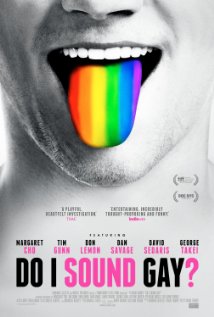 As documentary topics go, it doesn't come much punchier than this. I recently sat down to discuss the reception of the movie with its writer/star. We quickly bonded over pets — I proudly self describe as a "crazy cat lady" and Thorpe's cats "Bruno" and "Rocket" are scene stealers as he performs vocal exercises — and a mutual hope that the film's issues will one day feel alien as younger generations grow up with less stigma about their homosexuality.
But for now the title question remains provocative, so we talked about the film's public reception, roping in celebrities for talking-head duties and the balancing act of the film's self confessional nature with the broader political implications of 'the gay voice.'
NATHANIEL ROGERS: It's amply evident in the documentary that this was a cathartic journey for you but what were you hoping the audience would take away from it?
DAVID THORPE: I was hoping a number of things. I was certainly hoping that non-gay people would have a better sense of how internalized homophobia works and how you don't just come out, snap your fingers and love yourself. For a lot of us it takes time to counteract the messages that we grew up with that being gay was wrong. But I think a lot of non-gay people actually don't know that. That's been borne out from straight people who've seen the film. They just were not aware that gay men could remain with feelings of shame. I think I wanted people to ask themselves hard questions that maybe they weren't asking because that's how I managed to grow.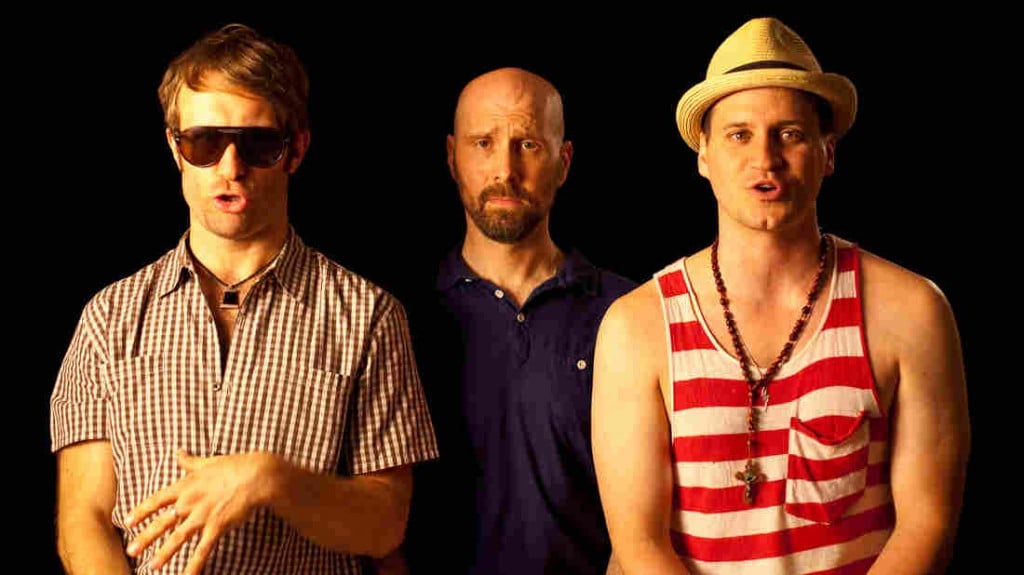 Did you ever worry that this was a little narcisstic as a subject? 
It's about me but it's also a prism for a much wider scope of issues. So I look at Hollywood, linguistics, sociological aspects of culture.
That's definitely true. I know this is a particular challenge for documentarians though… subjects tend to grow and grow. Did you have to cut anything out? 
I shaved off two threads that I thought would end up in the film. Originally there was more about the guy that I broke up with that kicks off the story. But we did rough cut screenings and audiences reacted negatively to that. They wanted to see me find self-acceptance and felt that the boyfriend thing was a distraction. I think they were right. The other thing I had to leave out, which I loved, was about "Molly houses" in the UK and that the media started identifying the stereotype of a gay sounding man as early as the early 18th century. But that was a little too academic and a little too far from my story.
Were you influenced by other docs in making this both personal and political?  
That's the tightrope I tried to walk. Supersize Me. And Chris Rock's Good Hair is a great film which really showed that you could balance a personal story with a political story and that you can also take on serious issues through comedy. And you know, I didn't fail to notice that Good Hair had a lot of celebrities. It's one thing if I say something about hating myself. It's quite another if David Sedaris says that sometimes he feels good when people thinks he's straight.
How long did it take to make?
That's a funny question. I don't know where it begins. Where do you measure your penis from?
[Laughter]
I don't know. Let's say four years.
Were people immediately receptive?
Yes and that spurred me to keep going. 10 out of 10 people were interested in the topic. There's a reason for that. It just touches on a lot of issues in a seemingly condensed form because the voice says so much about people, gender and sexuality. I cold e-mailed Dan Savage and he said yes. David Sedaris was also a cold call.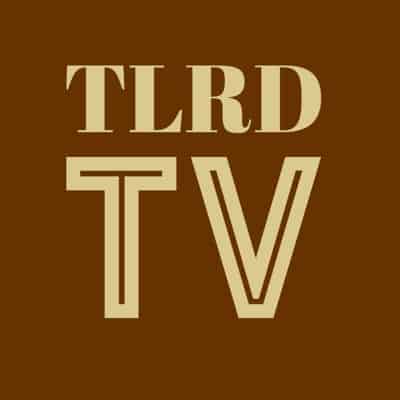 One of the things that gave me a lot of boldness in reaching out to celebrities is that I knew that, even though they're celebrities, they know what it's like to be gay. I thought they might be more inclined to participate in a project that's really about deepening our understanding of ourselves.
One of the most fascinating threads in the film is on "code-switching" My boyfriend and I were discussing this after the movie. I worked a corporate job for several years and my friends still rib me about it 'Do your work voice!' because they thought it was so different  ("deeper and sexier") but I can't do it on command as I genuinely had no idea I was doing anything different. But the doc seems to suggest that this is not as subconscious as my experience?
I think there's both — some is involuntary and totally natural. But for me I was code-switching because I was ashamed to just sound gay or be gay or be myself. One of the general questions that I hope is floating around the film is when are we changing because it is just natural and who we are and when are we changing because we don't like who we are?
I stand in awe of my effeminate gay male friends who do not code-switch, who are just as queeny when they talk to the guy fixing their car as when they're kiki-ing about Barbra Streisand. I think that's incredibly brave. If I was going to embrace my gay voice, I wanted to embrace it wholeheartedly .
And after making this movie have you felt… I mean it's one thing to say…
'I'VE CHANGED!' [Laughter]
Do you think the film's lesson has really carried over into your life?
http://www.youtube.com/watch?v=KFOrKmsREpE?list=PLzbzLEBDQ5MqmKcQDc5rYa5ErBmRFGbKa
I've definitely changed over the making of the film and the subsequent reception. I'd be lying if I said i didn't still have reflexive moments of self-consciousness about sounding gay. But I'm much better at batting that feeling away and telling myself that I don't have to be a certain way to please anybody.
The nicest thing that happened for me doing the vocal exercises (which I don't do anymore) and the research was a general physical reconnection with my voice. When I'm comfortable my larynx relaxes where it's supposed to be, a vocal home base. I know that's my voice. It's so nice to feel that. I just always though my voice was in my head and I told myself what to say but your voice is actually produced physically by your body and your physicality has a great deal to do with your sense of self — I have hazel eyes or I'm 6'1".
You're a couple of weeks into the movie's theatrical run. How have audience reactions been for you?
Overwhelming positive. I'm sure that there are things about the film that not everybody likes or that don't work for everyone. But I'd like to think I put enough of myself out there that people at least appreciate the depth or the multi-layered quality. I tried not to hide anything. I tried to say as much I could.
You know, It's hard to tell a story on film but many people come up to me afterwards and say, 'This is my story. Thank you'  Moms of gay kids, people of all backgrounds… 'I think a lot about 'Do I l sound too black at work?' or 'I'm Latino and I code-switch all the time.'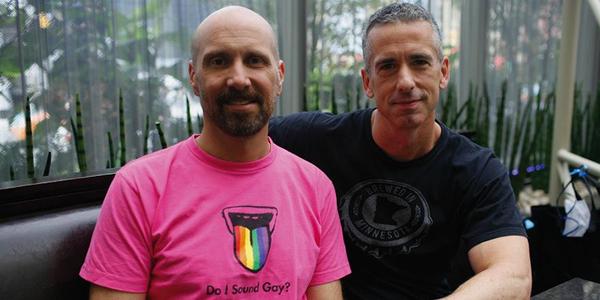 Do you think it's made anyone uncomfortable? 
The film does air some dirty laundry about being gay. Dan Savage talks about the fear of being effeminate coming from misogyny. And there's a guy on the beach who says 'When I'm in bed I want to be with someone who sounds like a man.' There are some things that maybe people didn't necessarily want put out there but I think we're really past the point in gay life where we have to be super careful about our image. I think it's actually a  good time to talk about the realities of our lives.
Part of what happened when I made this film was finding that I wasn't alone. Lots of other gay men have lingering internalized homophobia. God bless anyone of us who has no shame. That's why I went to Dan Savage. He genuinely has never felt shame about being gay.
He is very evolved in that sense.
I would be lucky to feel so evolved but I'm working on getting there!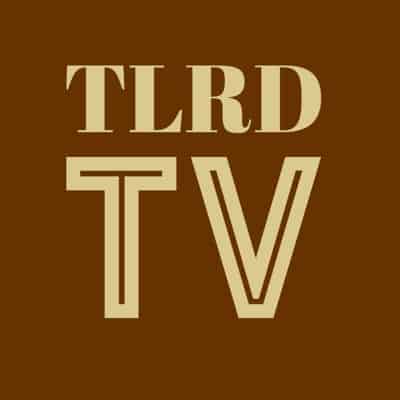 Nathaniel Rogers would live in the movie theater but for the lack of wifi, blogs daily at the Film Experience. Follow him on Twitter @nathanielr.