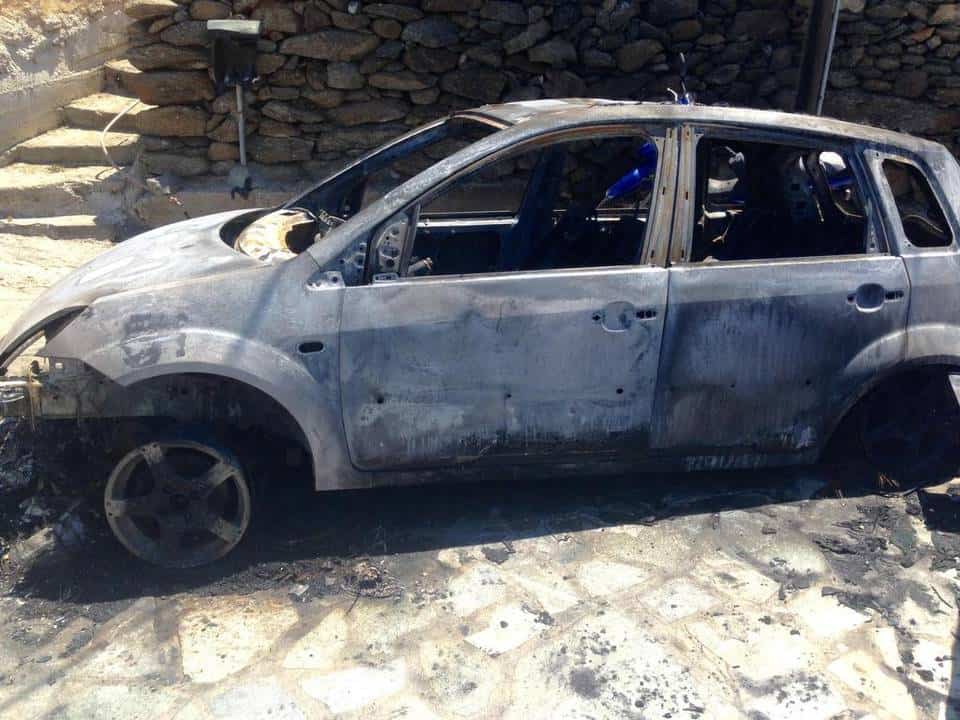 Miami drag queen Elaine Lancaster is being praised as a "shero" for rescuing a passenger from a burning car on the Greek island of Mykonos.
Lancaster (below right), aka James Davis, is in Mykonos to perform alongside fellow drag queens Lady Bunny and Roxy Brooks at @54 Club for the month of August.
The Miami Herald reports on the heroics on display last Friday night: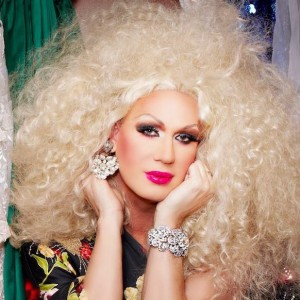 About 1:15 a.m. Friday, Davis saw a car rolling back and forth on the street outside his villa. Inside the small sedan: two men and [a] woman, visiting from Italy.
"I could smell they were burning the clutch," said Davis, via an Internet call from Greece. "I said to the guy, 'The car is on fire — I smell it.' The girl says, that's OK, OK. I said, 'No, I see flames.'"
The young woman, driving the car, jumped out. "The guy in the back seat opens the door and gets out of the car," Davis said. "The guy on the passenger side, he sees fire coming out of the hood. It's almost like he hypnotized. He's frozen. He keeps staring at the hood."
Davis hurried to the street. "I ran up the stairs and hopped over a little wall to get to the passengers side. The window as halfway down. I reached in and pushed his seat belt button. I opened the car door and grabbed him by the arm. He stood up in a daze," Davis said. "Some people handle stress differently. He snapped out of it in the house and said, 'You saved my life.'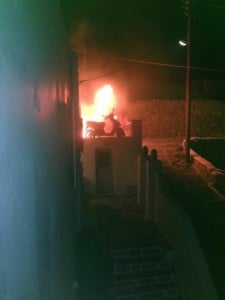 The car was later engulfed in flames.
Brooks posted pictures of the incident on Facebook and also wrote of the thanks Lancaster received for her heroism:
The guy and his coworkers and the manager of the resort came to the house today to thank her for her bravery. Naturally line is too modest to tell you this herself (LOL) honestly everyone is so thankful she is here… A Mykonos SHERO !
Lancaster does have one regret about the incident: "I had on a pair of shorts, no shirt, no shoes," Davis said. "I was dressed as a boy."
Watch a news report on the story below: