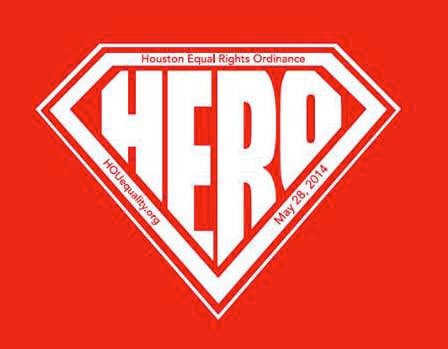 Last month, we told you how the city of Houston had rejected a petition from anti-LGBT activist Dave Wilson seeking to enshrine a transgender bathroom ban in the City Charter. Officials argued that because the petition would effectively repeal the city's Equal Rights Ordinance, it needed to be submitted within 30 days of the law's passage last year.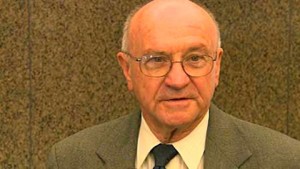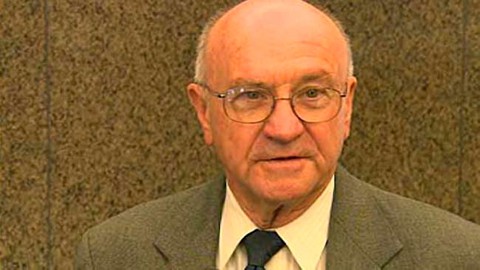 Now, after Wilson (right) filed a lawsuit, a state district judge has ordered the city to process the hateful petition. Houston Mayor Annise Parker's office says it will immediately appeal Tuesday's ruling. However, the decision is a second consecutive setback for LGBT advocates, after the Texas Supreme Court last week ordered the City Council to repeal the Equal Rights Ordinance (HERO) or place it on the November ballot.
And the judge's ruling on the anti-trans petition raises the prospect that Houston voters could decide on not one, but two, anti-LGBT initiatives in November.
"Mayor Parker is trying to force her alternative lifestyle on the citizens of Houston," Wilson told The Houston Chronicle, "therefore denying them the right to vote."
Wilson's petition would repeal transgender protections in both HERO and Parker's 2012 executive order covering city employees.
"Except as required by State or Federal law, the City of Houston shall only define 'Gender Identity' as an Individual's Innate Identification, as either male or female, which Is assigned at birth," the petition states. "Perceived gender identification Is not allowed In defining 'Gender Identity.' Furthermore, the City of Houston shall require entities doing business with the city to adopt the same definition of 'Gender Identity.'"
Wilson initially submitted the petition in April. However, the city rejected it because it contained only 19,700 signatures, short of the 20,000 needed for a charter amendment. Wilson said he'd misunderstood the rules and gathered the additional signatures before re-submitting the petition on July 9.
Also Tuesday, supporters and opponents of the Equal Rights Ordinance addressed the City Council in the wake of the Texas Supreme Court's decision ordering officials to repeal the ordinance or place it on the ballot.
KPRC-TV reports:
"There are people who need this ordinance. You talk about homelessness, we have people living in their cars because they were fired from their jobs because they are transgender," Fran Watson said.
Many of Tuesday's speakers made an impassioned plea to council members, urging them to let voters have the final say by placing the ordinance on the November ballot.
Are we going to be the most diverse city in the United States that supports discrimination, or are we going to be the most diverse city in the United States that is welcoming to all?" Melissa Vivanco asked.
Russell has until Aug. 8 to count signatures on Wilson's petition and report the results to the City Council. Meanwhile, the council has until Aug. 25 to decide whether to repeal HERO or place it on the November ballot.
Watch KPRC's report below: