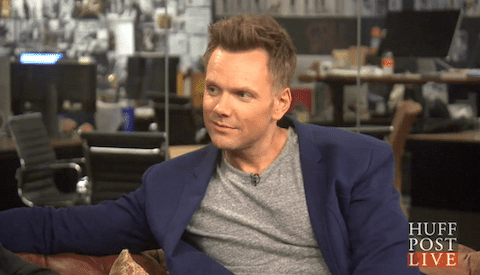 In an interview with HuffPost Live, ESPY host and comedian Joel McHale fielded questions regarding Caitlyn Jenner receiving the Arthur Ashe Courage Award this year and defended the ESPY's decision despite critics (such as Bob Costas) questioning the timeliness and relevance of Jenner receiving the award.
Said McHale in the interview:
"There's no time limit, I don't think, on when you've accomplished something athletically for this award. Obviously it's very controversial. People have very strong opinions about Caitlyn Jenner. But I think being the most famous American decathlete is a massive achievement, and there's no doubt — some people don't think it, but I think it's courageous what she did."
McHale reiterated that he's simply the host of the show, and had no input or power in deciding who received the award.
Watch McHale field exhausting questions about Jenner, using his trademark wit and sarcasm, below: