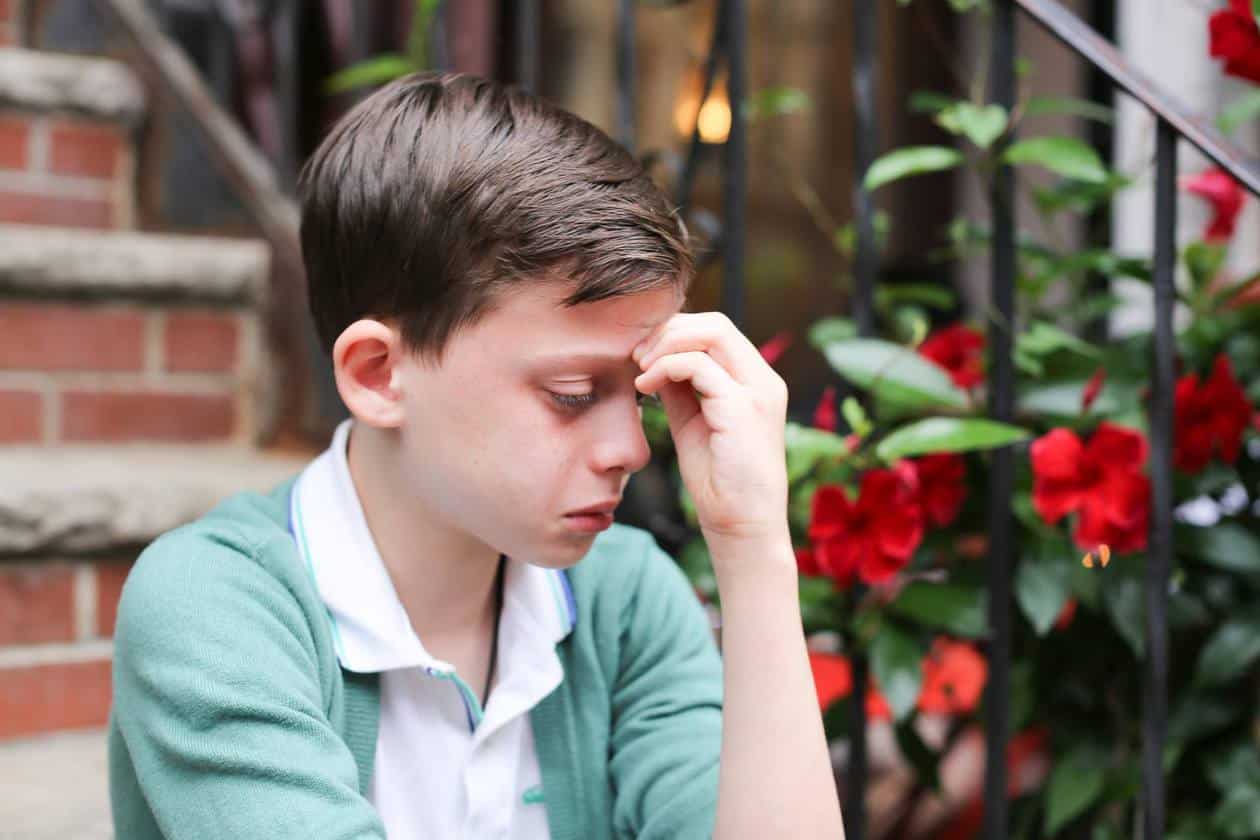 A young gay boy scared about his future shown in a Facebook photo that went viral over the weekend is receiving some love and support from Hillary Clinton.
Popular Facebook page Humans of New York posted a photo of the bereft-looking young gay boy (above) with the caption, "I'm homosexual and I'm afraid about what my future will be and that people won't like me." The photo quickly went viral with many offering words of support in comments posted to Facebook. One of those commenters was none other than Hillary Clinton.
Mrs. Clinton wrote,
"Prediction from a grown-up: Your future is going to be amazing. You will surprise yourself with what you're capable of and the incredible things you go on to do. Find the people who love and believe in you — there will be lots of them."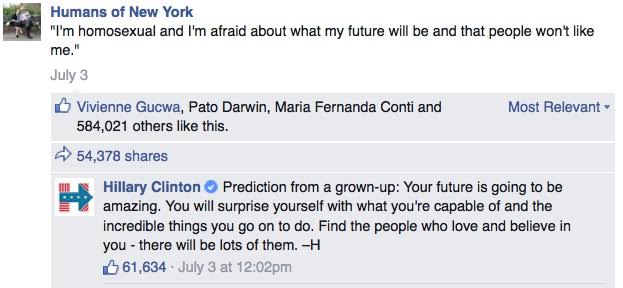 The comment was signed "-H" to indicate that the comment came directly from Mrs. Clinton.
The New York Times reports:
But the nature of Friday's post — a young gay person who appeared little more than a child, and Mrs. Clinton's comforting response — gave it a lightning-in-a-bottle charge that helped it spread rapidly. Within 24 hours, it had been liked by more than 530,000 people and shared over 47,000 times, with more than 33,000 people scrolling through the comment thread to like Mrs. Clinton's response.