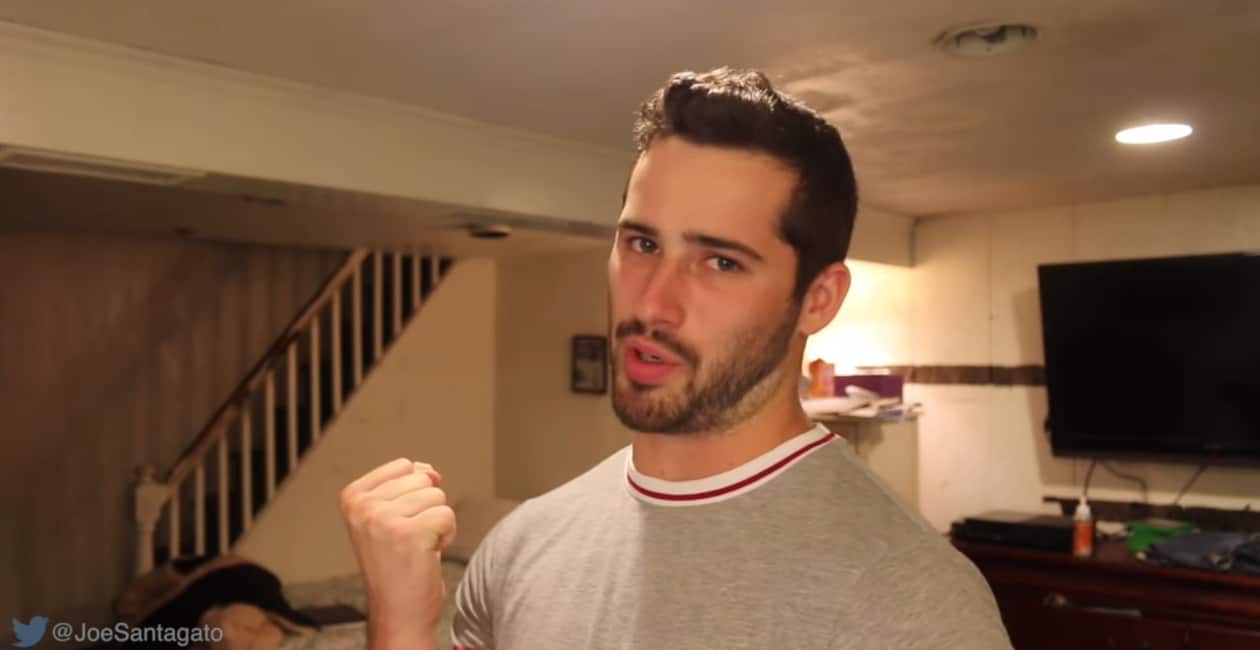 Popular YouTube-r Joe Santagato recently took to his weekly vlog to share his opinions on the Supreme Court's same-sex marriage ruling. And while Santagato thinks the ruling was momentous, he sums up how the majority of Americans felt about it: "My only reaction was, yeah that makes sense."
The hunky and straight vlogger underscored the absurdity of arguments against same-sex marriage, asking,
"Can anyone even explain to my why it was illegal? When I think of illegal sh*t–murder, rape, theft–they're all things that are hurtful to someone in some sort of way. But what is hurtful about a gay marriage?"
He then tackled the wing-nuts behind the anti-gay marriage arguments:
"People who are so against [same-sex marriage] go out of their way to be against it. They like use their vacation days to take off of work so they can stand on the side of some f*cking highway with a sign that says, 'God hates fags', like that's going to do anything."
Santagato also tears apart the anti-gay pastor from Texas who threatened to set himself on fire if gay marriage became legal. 
Watch the can't miss read on anti-gay haters below: