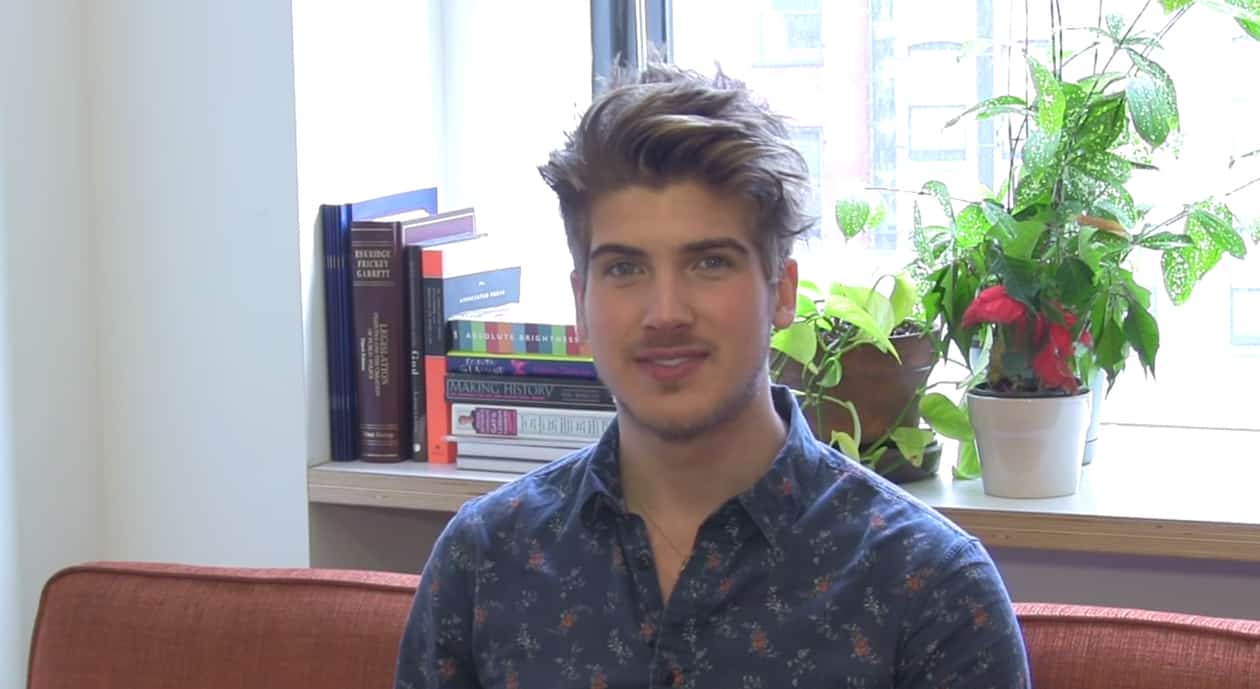 Popular YouTuber Joey Graceffa has a new video interview with GLAAD in which he talks about his experience coming out and what he hopes his impact will be on others.
The 24-year-old, who has garnered over 600 million views across his two YouTube channels, came out in May of this year in a music video that told of his own personal struggles, struggles that were also explored more in-depth in his new book, In Real Life: My Journey Through a Pixelated World.
Of his coming out music video titled "Don't Wait" (which has been viewed more than 8.8 million times), Graceffa told GLAAD:
"Originally I needed something to encompass my book in a video format. So I thought it would be really cool to incorporate three main things in the music video: bullying, dealing with [my mother's] alcoholism, coming to terms with your sexuality and accepting yourself."
Graceffa said that people were incredibly loving and supporting upon seeing his video, immediately seeing it as his coming out after many of his fans had wondered for years if he was gay.
Talking about his memoir, Graceffa reflects on the difficulty of reliving his mom's alcoholism as well as the pains he experienced when he first started dating. Ultimately, the memoir was therapeutic for Graceffa. He hopes it's a relatable story for his followers, adding, "I just want people to not feel so alone."
Watch Graceffa talk about coming out below: