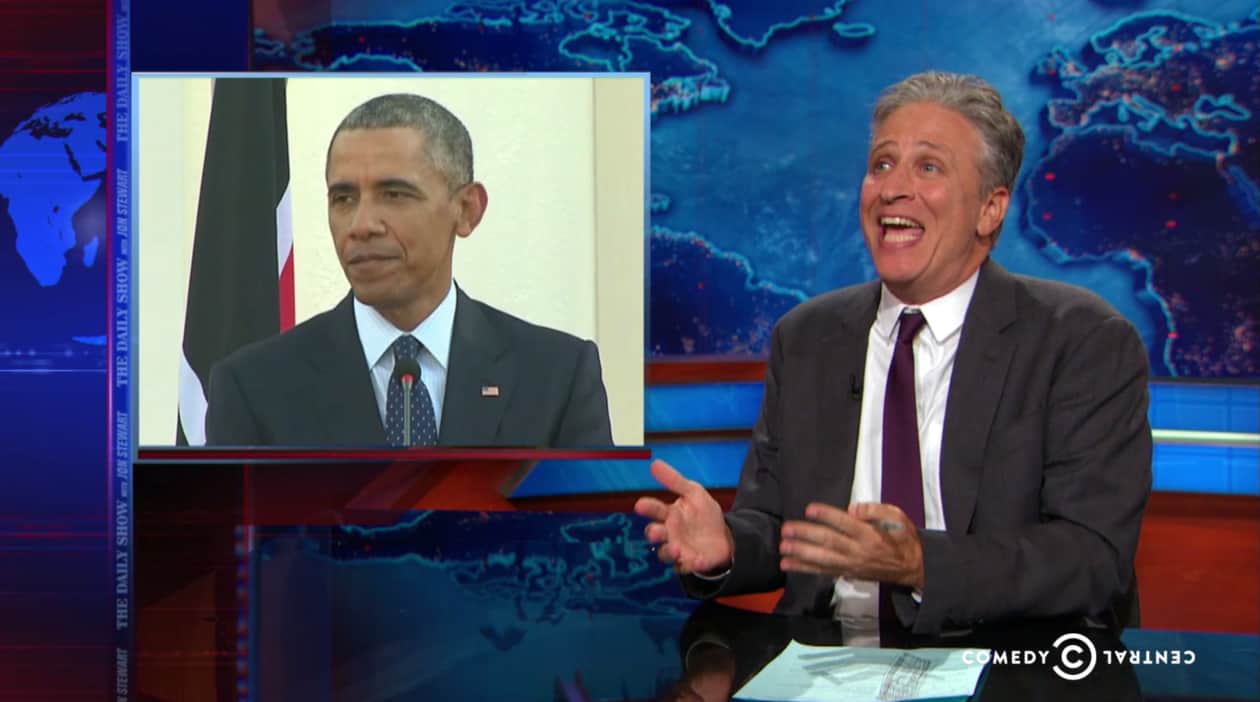 The Daily Show host Jon Stewart covered President Obama's trip to Africa last night, including the President's remarks on gay rights given during his visit to Kenya.
Said Obama during a press conference last week,
"As somebody who has family in Kenya and knows the history of how the country so often is held back because women and girls are not treated fairly, I think those same values apply when it comes to different sexual orientations."
Making note of how gay rights have only recently begun to advance more rapidly in the US, Stewart quipped, "I mean what kind of backward intolerant country would treat people differently just because they're gay? That is so one month ago." 
Or so right now if you live in a state that doesn't have laws protecting you from being discriminated against on the basis of gender identity or sexual orientation.
Watch the clip of Stewart dissecting President Obama's 'African vacation', which also proved that Trump jokes are a unifying force across all cultures, below:
The Daily Show
Get More: Daily Show Full Episodes,The Daily Show on Facebook,Daily Show Video Archive