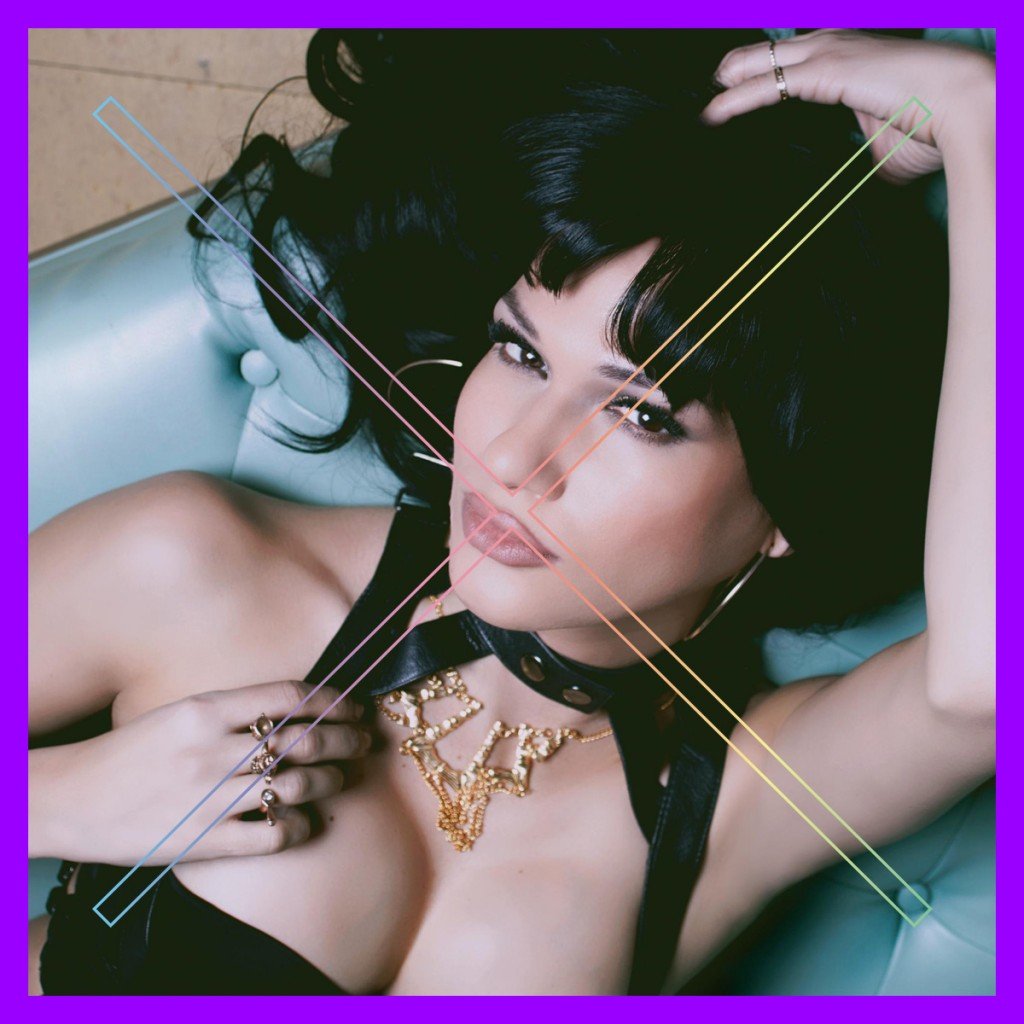 by Josh Appelbaum
Jessica 6 feat. Thodoris Triantafillou & CJ Jeff: 'Down Low'
[soundcloud url="https://api.soundcloud.com/tracks/210517093″ params="color=9900ff&auto_play=false&hide_related=false&show_comments=true&show_user=true&show_reposts=false" width="100%" height="166″ iframe="true" /]
Singer/songwriter Nomi Ruiz is back with with her group Jessica 6 and has a new EP due later this month, The Capricorn.  After recording the first Hercules and Love Affair album and touring the world with them, Ruiz broke off on her own (along with HALA bandmates Andrew Raposo and Morgan Wiley) to record Jessica 6's 2011 debut album, See The Light.  Her sultry, silky vocals contrast beautifully against Jessica 6's deep house and disco beats, often tackling the real life topics of shame and sexuality that Ruiz so openly waxes on as trans woman.
The first single of The Capricorn, 'Down Low,' does not veer off this path lyrically or musically, with the song explicitly covering the topic of oral sex. 'Down Low"s haunting deep house production comes courtesy of Thodoris Triantafillou & CJ Jeff, who previously worked with Ruiz on a cover of Adventures of Stevie V's 'Dirty Cash.'
[soundcloud url="https://api.soundcloud.com/playlists/124810499?secret_token=s-UXfE4″ params="color=9900ff&auto_play=false&hide_related=false&show_comments=true&show_user=true&show_reposts=false" width="100%" height="450″ iframe="true" /]
I imagine most of us haven't thought of the name Blu Cantrell in a while, but apparently she didn't slip from Raeve's mind.  Rave took Blu's 2003 hit 'Breathe' and gave it a new life as a pulsing dance floor house track.
Chicago house vocalist Dajae has forever cemented her place in house music history with her mid 90's hits like 'You Got Me Up' and "Brighter Days.' She's never strayed far from her soulful, uplifting house roots, and she's back on former collaborator Cajmere's record label Cajual Records along with mega producer Riva Starr with 'The Loft.' The song is an homage to a topic very close to Dajae's heart: house music, of course, referencing David Mancuso's "The Loft."
New York's very own W. Jeremy has a new EP, Summer, out this week on Get Up Recordings, a label he founded with his DJ/production partner Christy Love. Jeremy stands out by fusing different styles of dance music, both in his DJ sets in gay New York nightlife and in his own original productions. Notably, 'Spring,' featured here, fuses some soulful, ethereal deep house music with acid beats.
Chordashian is back with another upbeat, nu-disco track just in time for summer. 'Skyscraper Souls' features vocals from California-pop duo Freedom Fry, and famed house/disco producer Fred Falke has given the track his magic remix touch. It's the perfect summer dance track.
Summer is prime time for blissed out, airy pop songs. Viceroy, Girrafage and Patrick Baker have combined their collective talents in this area on 'Impression of You,' a dreamy, sped-up ballad out on Dim Mak Records.
Sebo K has been a fixture on the Berlin house and techno scene since the 90's, and this year he launched his own vinyl-only record label, Scenario. 'A Journey' is the first original release on this imprint, a beautiful deep house track with a spaced out spoken word sample looped throughout.
OCCUPY THE DISCO (OXD) curates and recommends music events to the gay community in NYC—in an effort to move the focus of the nightlife scene beyond the promoter and venue and to the music itself. OXD's goal is to educate, entertain, engage and empower the gay audience to reclaim their ability to question and experience the unknown. The OXD Mirror will serve to showcase tunes that are definitely off-the-beaten-path but rightfully deserve the attention of the gay ear.
Follow us on Spotify!  Subscribe to our 'As Seen on Towleroad Playlist to listen to tracks posted from past weeks. For more information on OXD, check out our website and accompanying blog at www.occupythedisco.com, like us on Facebook, or follow us on Twitter: @OccupyTheDisco.