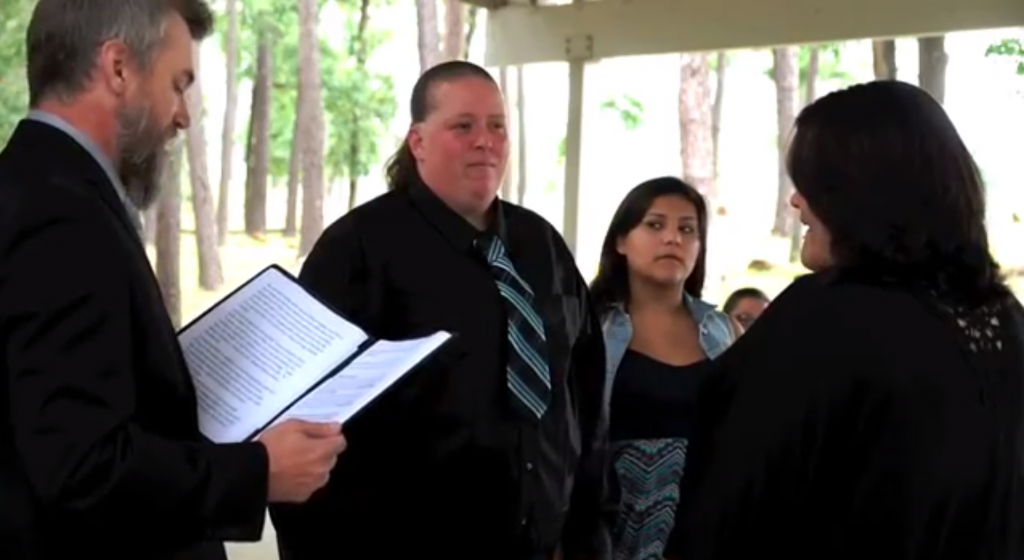 A Southern Baptist church in Texas has suspended a paid musician for officiating a same-sex wedding.
Johnny Griffith (above left) has been a band musician at Mobberly Baptist Church in Longview, Texas, for the last four years.
On Saturday, Griffith, who's also a licensed minister, officiated one of the first same-sex weddings in Gregg County, at a park in Kilgore. On Sunday, the church told him he would not be needed for the congregation's contemporary worship service.
From The Longview News-Journal:
In a statement released Sunday night, Mobberly Baptist Church spokesman Mickey Seward said the church holds to Biblical authority for all beliefs and ministry actions and champions what it called Biblical marriage, "which is defined as marriage between one man and one woman."
"We invite anyone to worship with us, regardless of beliefs and values," he said. "However, upholding the core values of the church is an essential responsibility of men and women in leadership positions, whether full-time or part-time employees, contract workers or volunteers." …
Griffith said that although he understands Mobberly's point of view on the matter, he respectfully disagrees.
"(The church) has the right, as a private, religious organization, to exercise their freedoms as they see fit," he said. "I knew going into this that it would put me at odds with the position they have taken as an organization and that this could potentially be the outcome — thus putting my status as a paid musician for them in jeopardy — even though I did not in any way do this as a representative of Mobberly Baptist Church."
Following the U.S. Supreme Court's ruling in favor of same-sex marriage, the pastor of Mobberly Baptist Church, Glynn Stone (below right), wrote on the church's website: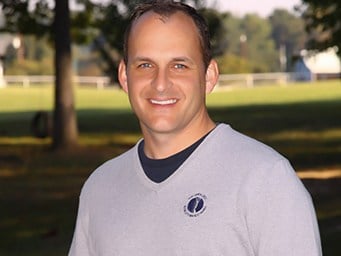 "In an age when all sexual boundaries in Scripture are ignored by many in American culture, the judicial branch is just another rung in the ladder of key people who have rejected God's law. … No declaration by the Supreme Court will can change God's definition. …
"Before this ruling, the issue of same-sex marriage was about one's orientation. From this point on, however, the law of the land is sure to follow the whims of anyone's own lust and self gratification."
Stone, who recently was elected treasurer of the Southern Baptist Convention's 2016 Pastors Conference, went on to implore parents to tell their children how the high court's ruling was wrong, because he said that truth is more important than tolerance:
"Indeed, Christians will continue to be portrayed as bigots. Regardless of labels yoked upon us, we must not react in hatred, but in humility. We must not turn away from offering hope to all sinners."
Seward, the church spokesman, said senior staff hopes to meet with Griffith to discuss his spiritual values to see if they line up with the church's before deciding whether to employ him again.
Griffith told The Longview News-Journal he felt that in officiating the wedding, he was following Christ's example by "portraying the spirit of love, light and peace":
"It's unfortunate that trying to do the right thing took money out of my family's budget," he said. "But I would make the same decision again tomorrow if asked."