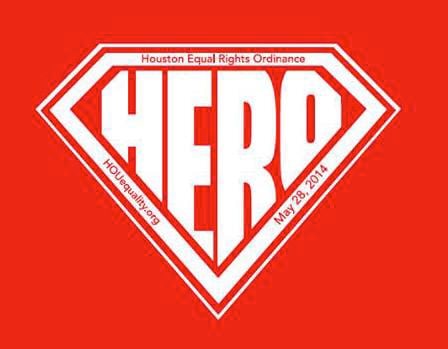 Earlier we told you how Houston mayoral candidates are vigorously wooing LGBT support as voters prepare to replace term-limited Mayor Annise Parker, the first openly gay person elected to lead a major US city.
Now, the November municipal election has taken on much more LGBT significance, after the Texas Supreme Court ordered the City Council to repeal the recently passed Houston Equal Rights Ordinance or place it on the November ballot.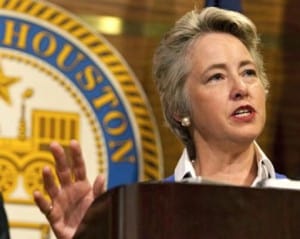 In a setback for LGBT equality, the court disregarded a district judge's ruling that a petition to repeal the ordinance lacked enough valid signatures due in part to widespread forgery. The state's highest court, made up of all Republicans, essentially determined that it doesn't matter how many signatures on the petition were invalid, since the city secretary initially certified it.
Project Q Houston reports:
The state's highest court also ordered the city to immediately halt enforcement of HERO, which prohibits discrimination against LGBT people in employment, housing, public accommodations, and city contracting.

"But what of the City Council's complaints of forgery, false oaths, and the like?" the all-Republican court wrote in its 12-page per curiam opinion. "Although these issues were addressed at trial and are now pending before the court of appeals, we note that the City Secretary never claimed the referendum petition was plagued by forgery or perjury. Yet the City Council decided, of its own accord, not to act, disregarding the City Secretary's certification that the petition had enough signatures."
The court's decision likely means a ballot fight over LGBT rights in the nation's fourth-largest city, which was the last major metropolis in the US to pass LGBT protections.
More from The Houston Chronicle:
One of the plaintiffs, former Harris County Republican Party chief Jared Woodfill, called the ruling "a huge victory for the people of the city of Houston." He called on Parker, the first openly gay leader of a major American city, to apologize to the public.

"This is all about the mayor and her personal agenda," Woodfill said. "The actions she took were unlawful, and now the court has said the people are going to have an opportunity to vote, and that's all we've asked for from day one. I think this mayor owes an apology to the people of the city of Houston."