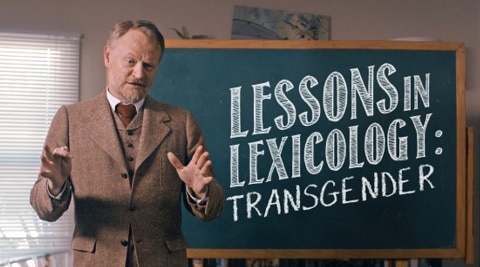 Mad Men's Jared Harris has starred in a Funny or Die video explaining how cisgender people can avoid insulting transgender people when talking about Caitlyn Jenner.
"Grammar extraordinaire" and Henry Higgins wannabe Harris takes a couple to task for mistakenly using male pronouns to refer to "transsexual" Jenner.
Watch the video below.
https://www.youtube.com/watch?v=LCDSqojWGxs