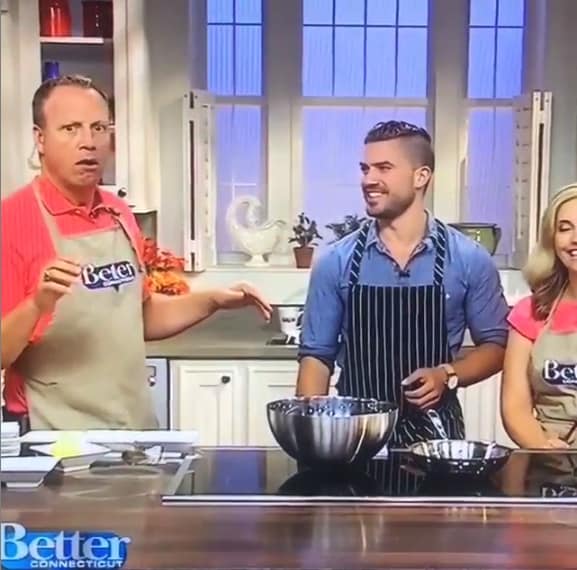 As the saying goes, if you can't stand the heat, get out of the kitchen. And that's exactly what one TV host did when confronted with a sexy chef that was too hot to handle.
Scot Haney, co-host of "Better Connecticut", was interviewing chef Ryan Durant about his restaurant Assaggio when the conversation began to boil over.
Haney asked Durant if he's married. The answer to which left him speechless:
Though Durant is unwed, he does have a girlfriend. A fact that didn't seem to deter Haney's hopes.
Durant's personal Instagram is sadly private, but you can enjoy these snaps of the sexy chef as shared by his restaurant's Instagram.
https://instagram.com/p/mIiE7bC86y/
https://instagram.com/p/5pSWaqC80y/