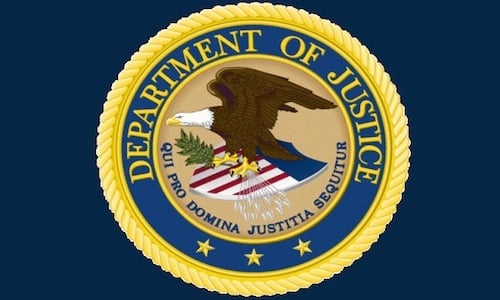 While savagely beating him with a frying pan, coffee mug, belt, chair and handgun, Jimmy Garza Jr. and Ramiro Serrata Jr. allegedly poured bleach in their victim's face and eyes. But their brutality did not end there.
During a three-hour torture session in 2012, Garza and Serrata also forced the victim to strip naked and clean up his blood, and sodomized him with a mop or broom. Throughout the ordeal, Garza and Serrata taunted the gay, black man with racial and homophobic slurs — before he finally escaped by jumping out a second-story window.
On Monday, the U.S. Department of Justice announced that Garza, 32, and Serrata, 22, face numerous federal hate crime and other charges in connection with the horrific attack, which occurred at an apartment in Corpus Christi, Texas, on March 8, 2012. The charges carry up to life in prison.
From a DOJ release:
The indictment charges Jimmy Garza Jr., 32, and Ramiro Serrata Jr., 22, with conspiracy to commit hate crimes, a hate crime violation based on race and color, a hate crime violation based on sexual orientation and using a firearm during the commission of a crime of violence.  The indictment was returned under seal Aug. 12, 2015, and unsealed upon the arrest of Serrata, of Robstown, Texas, on Friday, Aug. 14, 2015.  He made his initial appearance before U.S. Magistrate Judge Jason Libby today, at which time the government requested he remain in custody pending further criminal proceedings.  A detention hearing has been set for Aug. 20, 2015.  Garza, of Corpus Christi, Texas, is currently in custody on unrelated charges and is expected to be transferred to federal custody and make an appearance on these charges on Aug. 24, 2015.
According to the Texas Department of Criminal Justice, Garza is currently serving time in state prison for drug possession, burglary and other crimes. He is scheduled to be released in July 2016.
KRIS-TV in Corpus Christi reports that the victim in the hate crime owed Garza and Serrata $5, which he paid them, but after luring him to the apartment, they tortured him anyway.