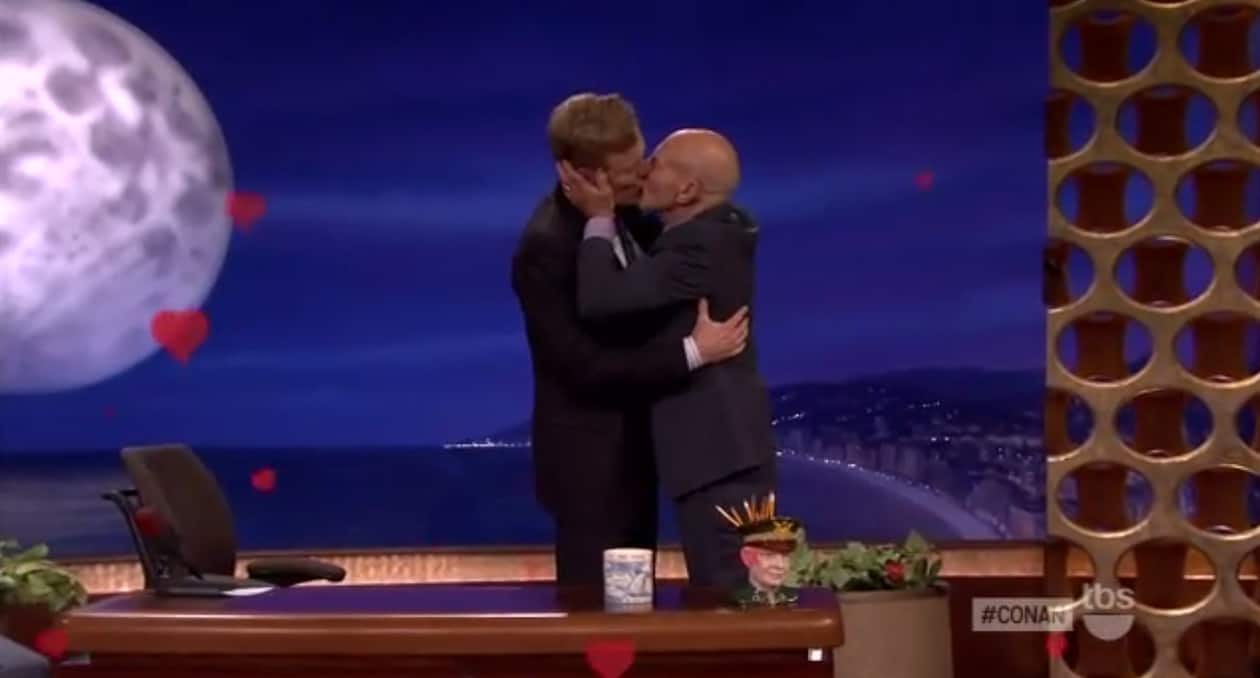 Late night host Conan O'Brien got more than he bargained for Monday when interviewing Sir Patrick Stewart.
O'Brien was asking Stewart about his recent lip-lock with another famous 'Sir', Sir Ian McKellen, wanting to know more about their friendship and that kiss. Side-kick Andy Richter wondered, can Stewart only kiss other 'sirs'? Far from the truth as Stewart would prove.
Said Stewart, "Ian isn't the only one. I don't want you to think I am a one-man guy!"
Things escalated from there. Stewart asked O'Brien, "Do you want to try it out? You were looking at me in a way that I recognize."
A bit caught off guard, O'Brien accepted the invitation and shared a lip-lock with Stewart.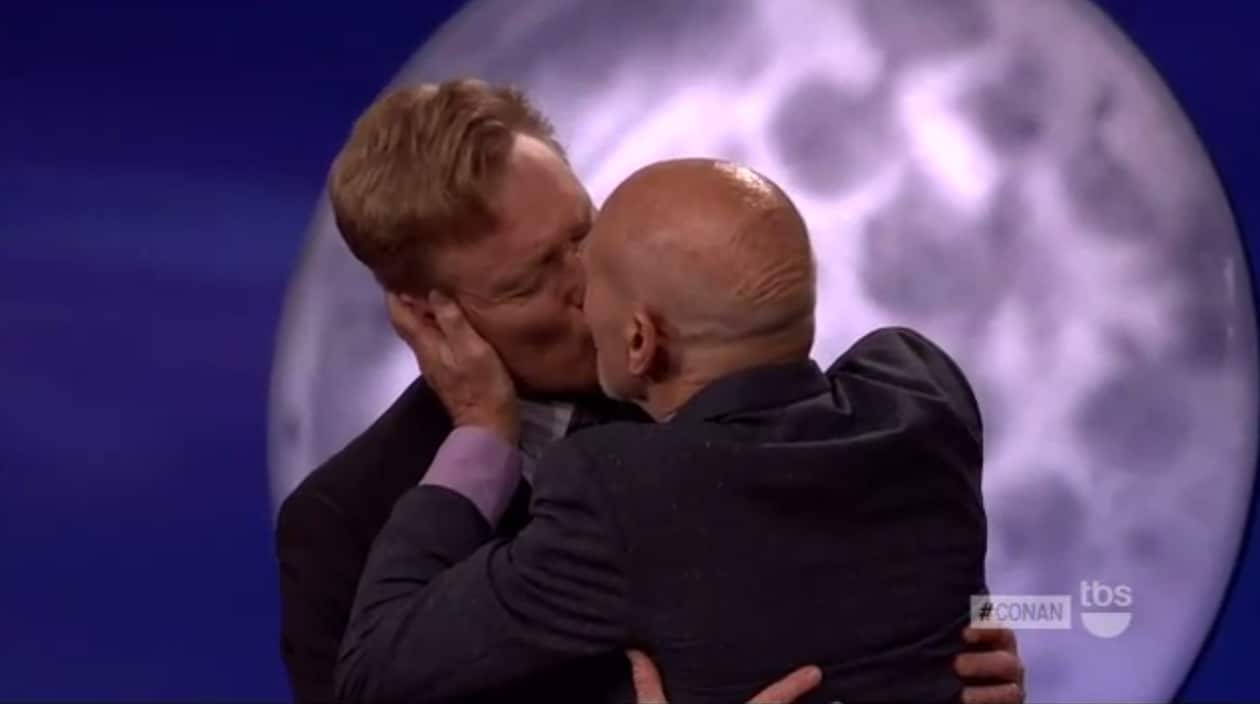 O'Brien was visibly flustered afterwards, remarking, "That was fantastic!…I felt passion… you're an iconic actor, a great man, and we kissed, and I felt like you suddenly accepted me as your better!"
He added, "Who says it should be unacceptable for heterosexual men to kiss each other on the lips. I say it should be commonplace."
Watch the video below: