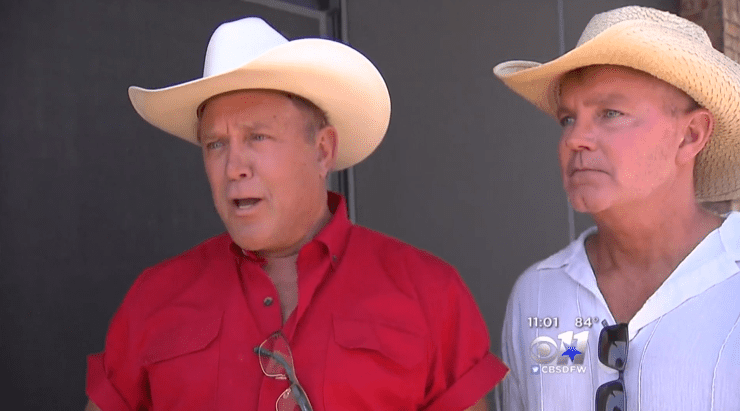 A Texas county clerk's refusal to issue a marriage license to a same-sex couple has cost taxpayers more than $43,000.
The Hood County Commission has agreed to settle a lawsuit against Clerk Katie Lang, who cited her religious beliefs in refusing to issue a marriage license to Jim Cato and Joe Stapleton (above) following the U.S. Supreme Court's ruling in Obergefell v. Hodges.
After Cato and Stapleton, a couple of 27 years, filed a federal lawsuit, Lang quickly relented and issued the license — but it would be too late.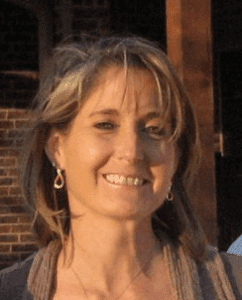 Lang (right), represented by the anti-gay Liberty Institute, could have been on the hook for more than half a million dollars in attorney's fees and damages, according to Cato and Stapleton's attorneys. However, the couple agreed to forego damages, and the attorneys cut their hourly rate in half to avoid protracted litigation.
Pat O'Connell, one of the couple's attorneys, said in a release announcing the settlement (believed to be the first in a case where a county clerk refused to issue a same-sex marriage license):
"It is a shame that Hood County Clerk Katie Lang refused to follow the rule of law, causing our clients to go through the difficulties of hiring lawyers and filing a federal lawsuit to obtain the marriage license to which they are constitutionally entitled. And it is sad that the taxpayers of Hood County have to pay the price for their elected official's misconduct."
Jan Soifer, another attorney for Cato and Stapleton, added:
"Marriage equality is finally the law of the land. Instead of seeking legal advice from the Hood County Attorney about the impact of the law on her official responsibilities,Hood County Clerk Katie Lang turned to a private attorney from the Liberty Institute,putting her own personal political goals ahead of her responsibilities to Hood County taxpayers. Clerk Lang's actions in violation of her legal duties forced our clients to file their lawsuit. Clerk Lang is fortunate that the Hood County Commissioners agreed to resolve the lawsuit now to save her from dealing with the additional expense and significant financial exposure her actions caused the taxpayers of her county."
And Cato said:
"We are overjoyed that justice was done, and grateful to our lawyers for forcing the County Clerk to follow the law, something she was unwilling to do before our lawyers stepped in to represent us. We are very happy that we finally received our marriage license and were able to celebrate our marriage at our home in Granbury."
Cato and Stapleton's attorneys say they'll donate a portion of their earnings to the Equality Texas Foundation, so Lang can take comfort in knowing her refusal to issuing a same-sex marriage license will ultimately help fund a gay-rights group.
Now, perhaps Lang should put in a call to Clerk Kim Davis in Rowan County, Kentucky, to advise her as to the consequences of violating same-sex couples' civil rights.
Watch CNN's report on the case from last month below.
h/t: Dallas Morning News