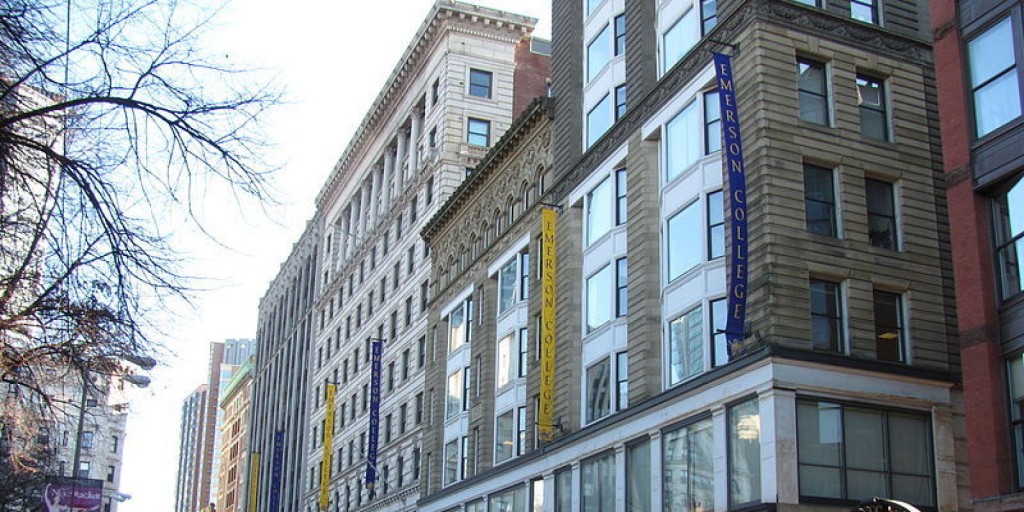 Boston's Emerson College is the nation's most LGBTQ-friendly school, while Grove City College in Pennsylvania (below, right) is the least LGBTQ-friendly, according to The Princeton Review.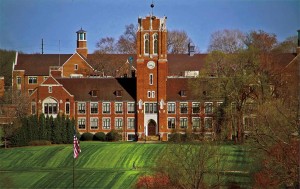 The publication released its "Best 380 Colleges" book for 2016 this week, ranking schools in 62 categories based on surveys of 136,000 students.
More on the methodology behind the rankings:
Our student survey has 80 questions in four sections. We ask students about: 1) their school's academics/administration, 2) life at their college, 3) their fellow students and 4) themselves. Students answer by selecting one of five answer choices that range across a grid or scale. The answer choice headers might range from "Excellent" to "Awful" or "Extremely" to "Not at All": some are percentages with ranges from "0–20%" to "81–100%." This answer choice five-point scale—which is called a Likert scale—is the most commonly used measurement for this type of survey research: a consensus-based assessment.
We give each college a score for its students' answers to each survey question. Similar to a GPA, it is a metric that provides us with a numerical base to compare student opinions from college to college—apples to apples, as it were. Using these scores (which we compute out to several percentage points), we are able to tally our ranked lists. Schools that make it onto any of our 62 top 20 lists are those at which the surveyed students (as a group) indicated a very high consensus of opinion about that topic.
For another resource on LGBTQ-friendly colleges, check out the Campus Pride Index.
Here are The Princeton Review's full lists of Most- and Least LGBTQ-Friendly Schools:
Most LGBTQ-Friendly Schools
1. Emerson College (Boston)
2. Warren Wilson College (Asheville, North Carolina)
3. Sarah Lawrence College (Bronxville, New York)
4. Bryn Mawr College (Bryn Mawr, Pennsylvania)
5. Oberlin College (Oberlin, Ohio)
6. Yale University (New Haven, Connecticut)
7. Stanford University (Stanford, California)
8. College of the Atlantic (Bar Harbor, Maine)
9. Wellesley College (Wellesley, Massachusetts)
10. University of Wisconsin-Madison (Madison, Wisconsin)
11. Smith College (Northampton, Massachusetts)
12. New College of Florida (Sarasota, Florida)
13. Franklin W. Olin College of Engineering (Needham, Massachusetts)
14. Macalester College (St. Paul, Minnesota)
15. Pitzer College (Claremont, California)
16. Brandeis University (Waltham, Massachusetts)
17. Prescott College (Prescott, Arizona)
18. Grinnell College (Grinnell, Iowa)
19. Mills College (Oakland)
20. Bard College (Annandale-on-Hudson, New York)
Most LGBTQ-Unfriendly
1. Grove City College (Grove City, Pennsylvania)
2. Hampden-Sydney College (Hampden-Sydney, Virginia)
3. College of the Ozarks (Point Lookout, Missouri)
4. Wheaton College (Wheaton, Illinois)
5. University of Tennessee (Knoxville, Tennessee)
6. Brigham Young University (Provo, Utah)
7. Gordon College (Wenham, Massachusetts)
8. Calvin College (Grand Rapids, Michigan)
9. Hillsdale College (Hillsdale, Michigan)
10. Baylor University (Waco, Texas)
11. Lehigh University (Lehigh, Pennsylvania)
12. Wake Forest University (Winston Salem, North Carolina)
13. Texas A&M University (College Station, Texas)
14. Auburn University (Auburn, Alabama)
15. University of Dallas (Irving, Texas)
16. University of Arkansas (Fayetteville, Arkansas)
17. Trinity College (Hartford, Connecticut)
18. Indiana University of Pennsylvania (Indiana, Pennsylvania)
19. University of Mississippi (University, Mississippi)
20. Catholic University of America (Washington, DC)